I have had a close relationship with Astrology for many years. Having been a horoscope columnist for a very popular magazine for almost a decade, studying modern, medieval and evolutionary astrology and reading charts for such a long time, there are certain patterns I picked up on relating to the Sun sign, Moon sign, Ascendant, House of the Sun Sign, Ruler of the 10th House (MC), Nodes, House placement of Nodes and Part of Fortune. For this article I will solely delve in your Sun & Moon signs and how it affects your career.
Sun Signs For Your Career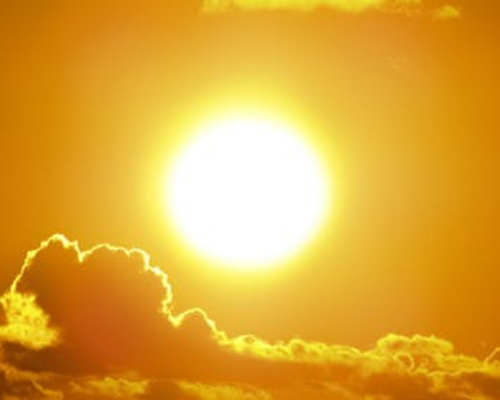 Let's start off with the Sun sign. Your Sun sign is very much a basic expression of who you are at your most creative. It expresses, very much, the desire of your soul and how you want to spend your days. I will break this down by each sign related to career.

Sun in Aries
You want to lead, make a difference, be physically involved in your work and you will show a lot of passion to what you do. You will need a career where quick decisions can be made because you hate to beat around the bushes.

Sun in Taurus
You like comfort and beauty. You need a job that doesn't stress you out too much. You are very stable and definitely a rock and people lean on you for support. You have to be in a job that provides good money or at least enough to cover all your debts, provide a roof over and all your groceries. You also need to be in a job that appeals to the senses.

Sun in Gemini
You need to be in a job where things are forever moving and changing. You are a Queen or King on handling change and moving with the trends, so your strength is in that. Any job that involves writing is where you feel comfortable and communication is key. Whether you are able to socialize a lot verbally in your everyday work or at least email and chat over your mobile all is necessary for you to thrive.

Sun in Cancer
You are a nurturer. First and foremost, you need to be a "mommy" and take care of others – wherever you are. Careers definitely include nursery school teaching, nursing and working as a chef. You may also be in a position where you take care of the elderly and fight for things you care deeply for. Although you are not really a fighter and can be lazy at times. You are good with money and working from home suits you very well.

Sun in Leo
It is of dire importance that you are recognized in your job. You are a King or Queen in your own mind and menial jobs will not suit you. You are highly creative and that is one of your core strengths. You have to be in a creative career or even a career involved with children, something that makes every day entertaining and this may be obvious but being a hairdresser and playing with hair suits you well too.

Sun in Virgo
You need to be in a clean environment for work where there is perfect order. You are an extremely hard worker – one of the hardest. Extremely detail-oriented your profession needs to bring you a sense of calm. You may have OCD tendencies, and this is ok as it helps you perfect your job. You may very well find yourself in the medical field or working with animals.

Sun in Libra
Beauty and balance is your gift to the world. Many Libras find themselves in the world of law or cosmetics or modeling. Some of the most beautiful people in the world are Libras – after all, Venus rules you. Make-up artistry, interior decorating, wedding planning, floristry all suit you very well. Your surroundings need to be sunny and bright and happy.

Sun in Scorpio
Darkness, death and transformation are all connected to you. You bear one of the hardest tasks in life and that is acceptance of the deepest, darkest places – breathing them in, walking through dark tunnels in life in order to find that light and come out stronger. That is why you are strong enough to take on the toughest of jobs. No job is too dirty or dark for you. On the other hand, you may take on the noblest of jobs. You are not scared to face your fears. Careers may involve politics, tattoo artistry, travel and finance – wills, policies, insurance.

Sun in Sagittarius
You have no boundaries and no job may constrain you or you will be out! You really enjoy travelling and love books and words. Documenting wildlife is a career possibility or even being the head of a huge media conglomerate. You are able to see things on a grand scale and put them together – luck follows you. You need to be in a job that allows freedom.

Sun in Capricorn
You are rather serious and your career means everything to you. You work taking steps and climbing the ladder to get where you need to be. You prefer being in charge – such as the CEO or top manager. You crave respect and admire hard work.

Sun in Aquarius
As the most eccentric sign you need to be in a career that will not judge you and let you be yourself. Often, you will find yourself in careers with technology because your soul is involved with elevating things to the highest standard. You are always looking at the highest ideals. You have huge dreams and goals and will work steadily towards them – often followed by a group of friends. You will normally be very popular at work.

Sun in Pisces
You are the dreamers of the zodiac. Your soul needs freedom of expression and, like Sagittarius (both ruled by Jupiter in medieval Astrology) you have no boundaries. You need to be in a career that allows for a lot of fluidity. No two days can be the same or you will be bored. You are also very creative and love anything to do with the theater or the arts. Make-up artistry, acting, modelling, even being a lifeguard will suit you well as you love being near water.
When dealing with the soul's expression the sun definitely guides you towards the kind of work and environment you need.
Moon Signs for Career

Coping Skills At and For Work
In the professional arena, we are still emotional beings and that is where the Moon will come into play. In times of stress and elation – this is how the Moon behaves at work:

Moon in Aries
You will get very heated up emotionally and may lose your temper, but things will soon blow over and be forgotten. Having a consistent exercise routine before work will help calm any stress you may have.

Moon in Taurus
If you lose your temper it will be done steadily and surely – and if someone just keeps on pushing your buttons you may put yourself in a situation where you will just explode, so be careful. It's important to keep snacks available at all times and never miss lunch. When you're stressed having that extra slab of dark chocolate or punnet of strawberries in the desk draw will calm your nerves.

Moon in Gemini
Stressed? You need to communicate. Not so much about your feelings but just communicate in general. Feeling overwhelmed? Take your best friend at work outside and chat for a little. Catch upon Facebook & Instagram. Tweet and post and interact online. These methods will calm you.

Moon in Cancer
Like Moon in Taurus, you will need to keep food around you. You will also look for a target in the environment you work on to nurture – i.e. the little, broken employee that needs love. The more you take her of them and others in the environment, the more your stress with alleviate.

Moon in Leo
In times of stress you need to get noticed. You will work your best, make sure the boss notices this and physically, you will make yourself look grander. For Moon in Leo, keeping an extra shade of red lipstick in your purse will make you feel more confident. Also befriending as many people as possible at work will be important to you as it's important to be popular and well-liked.

Moon in Virgo
As a Moon in Virgo, you will be naturally neurotic and get more stressed than the other Moon signs. Tidying up will help in times of stress and putting things in order. Any OCD behaviors will definitely kick in. You will also be earliest in the morning and last to leave if you are stressed as the more detailed your work, and the more attention you can pay to it, the better you will feel. Also, like Aries, having a routine exercise program early in the morning will help. Drinking calming teas like chamomile will also help.

Moon in Libra
In times of stress you will start beautifying your surroundings. Bringing a new pot plant to work will make you feel good. Healthy relationships with your fellow co-workers will make you feel good too. If you are stressed, talking to your friends at work will help.

Moon in Scorpio
In times of stress at work, exercise will help you too. You will become quite introverted at work and very focused on the projects at hand. It will be important to have your alone time so that you can be at peace. It will be important to eat healthy and not allow junk food to cloud your sharp mind.

Moon in Sagittarius
When stressed at work, go for a walk. Ask to work remotely or if you can't, bring a book or have something on a technical device to read. Also ask for bigger projects as you see the big picture in things and can help best in these moments.

Moon in Capricorn
When stressed hard work will calm you. The more you give to your work, the better you will feel. Also, you need to watch taking out your stress on subordinates. Sometimes, it is best to take out time for yourself to gather your thoughts.

Moon in Aquarius
You need to be left very alone in times of stress. You need to completely detach from the world and be in your own bubble. You don't want interruptions so possibly take your laptop and work somewhere in the office where there is peace and quiet.

Moon in Pisces
In times of stress it is very important not to be around negative, bitchy or gossipy people at work who carry bad vibes. It will just make you even more emotional and tears may flow. When completely stressed out, you may even need to take a break from work and recharge so that no over-emotional outbursts occur at work.

Conclusion
As you can see, the Sun and Moon constantly work together in your career but, there are so many more factors. These are all listed in the beginning of the article. They all affect your career and your career goals.