What's more British than the Isles' tea? If you haven't heard about Queen Elizabeth II, you need to catch up with British royal history and come back to this article.
The United Kingdom is known for a lot of things including its love for tea and crumpets, and the Queen is no exception to this beverage trend. It's no secret that Her Highness is an ardent tea lover.
In fact, it's safe to assume that members of the royal family have loved tea for generations, seeing that it was way more expensive than coffee back in the 1600s, making it a luxury only aristocrats could afford. And as per human nature, if you can afford what others can't, you tend to unconsciously over-indulge.
Thanks to changing times, the beverage is now an everyday commodity, available to the masses.
What may be different, however, is how we "commoners" take our tea, compared to how the Queen takes hers — because there's regular tea, then there's royal tea. The beverage isn't just a blend of milk and tea leaves, here's what makes it fit for a queen.
Tea Etiquette
Grant Harrold served Prince Charles and his household as a royal butler. As such, he is well versed in the etiquette that went into the preparation and subsequent serving of a royal cup.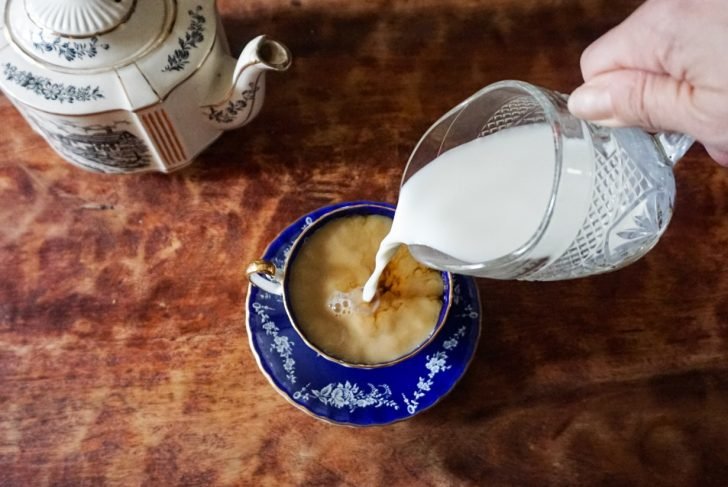 According to the former butler, the etiquette has been a long-standing tradition among members of the royal family, and you can bet your life on it that they aren't going to change things soon.
As he put it, a noble pours their hot tea first, followed by a splash of milk — reversing the order goes against the royal tradition.
Additionally, teabags have never found their way into the palace. The royal family, and particularly the Queen, loves traditional teapot brewed loose-leaf tea, be it Earl Grey or Assam.
What teacups do they use, you ask? They always have to be china, and fine bone at that.
The Queen also uses a strainer, but you'll never see her, or any other member of her family, using their pinky when drinking. It's been a myth, people! And how the entertainment industry has fooled us into believing it.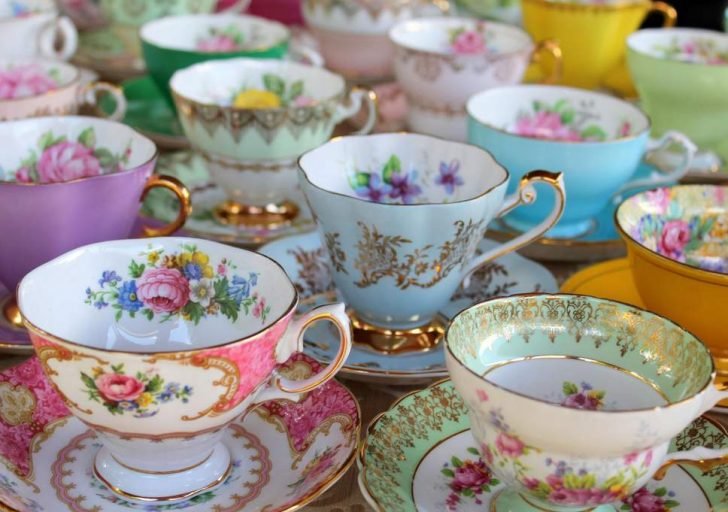 Harrold, much to our delight took his time to explain why the royal family prefers to pour milk last into their cup. He put it across that the practice has its origins in the 18th century, and as are most things British, has the aristocrats of the time to thank.
Fine China
Before then, it was common practice between the elite and the lower classes to first pour milk since cups would crack when hot water was poured first.
In came Josiah Spade, and things changed forever. He developed the fine-bone china cups that were resistant to cracking under the heat, but the cups were too expensive for commoners.
As such, they continued with their old practice of serving tea, while the aristocrats adopted this new way that has continued for centuries.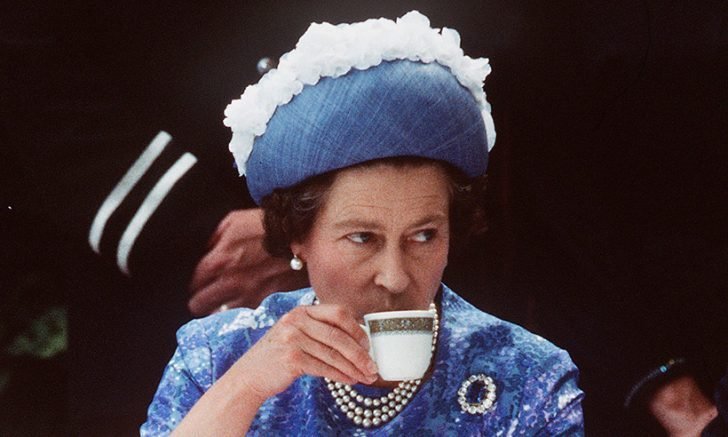 When it's time to serve the Queen, Harrold follows pretty much the same procedure. Tea first, then milk, followed by a back and forth stirring motion.
It would be a breach of etiquette to stir the tea in a circular motion, or even to have the teaspoon touch the sides of the teacup. You can imagine the pressure a new butler would be under to get everything right!