While most people dread the Winter season because of its intense cold which forces them to get snowed in, there are those brave people who fight the icy breeze to fulfill their dreams of traveling the world. Those people want to experience having a White Christmas during the Holiday Season.
Meanwhile, some people would travel to the North to fulfill their once in a lifetime travel dream: to see the stunning Northern Lights.
The Winter Season is the perfect time to see the Northern Lights dancing across the sky in its full beauty and grandeur. If you're one of these travelers planning for their perfect Aurora Borealis travel getaway, these travel experts recommend you stay at these luxury hotels to fulfill your bucket list.
Sheldon Chalet
Want to see the Northern Lights without leaving the United States or going to another country or continent? The travel experts recommend you head to Alaska.
Not only can you fulfill your dream of taking an Alaskan cruise or be surrounded by icy white snow, but you can also gaze at the Northern Lights if you stay at Sheldon Chalet hotel. This private alpine villa offers five king-sized bedrooms spread throughout Denali National Park.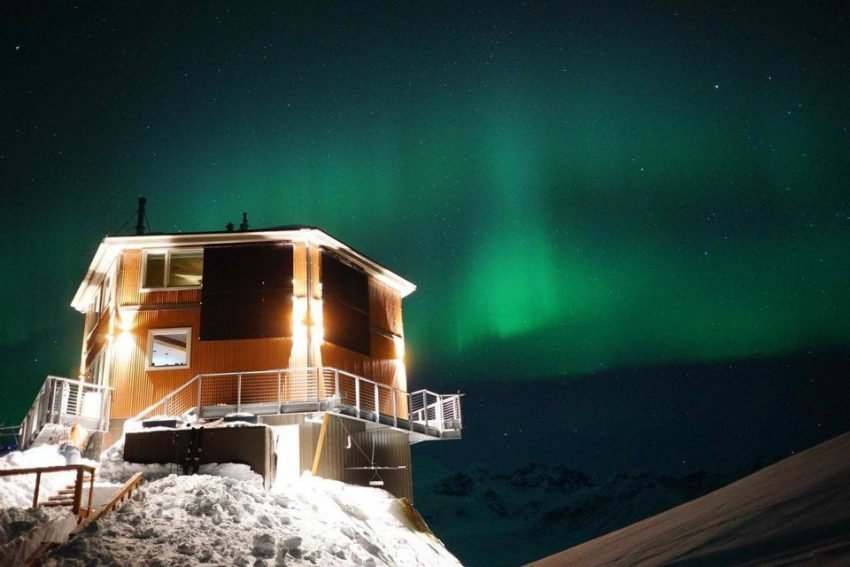 You can enjoy a relaxing view as you rest in your bed in comfort and gaze at your window to see the fantastic light show.
Sheldon Chalet also gives you an opportunity to unwind and isolate yourself from the world as you stay in the middle of nowhere. Nevertheless, you won't get bored since the hotel has state-of-the-art facilities anf electricity, a generous heater, running water, mouthwatering food, and luxurious recreational activities.
Fairmont Jasper Park Lodge
This luxurious resort situated in Alberta Jasper National Park in Canada offers a dark view of the sky, which makes a perfect contrast for the Northern Lights to shine brightly and displays its magnificent radiance.
Aside from the Northern Lights, some researchers in Alberta claim they discovered a new Aurora recently. If you get lucky, you'll be one of the first to see this new Aurora in action too!
Moreover, the researchers at the Royal Astronomical Society also offer virtual tours several nights a week this Winter season to conduct a stargazing session for you to see the constellations up above the sky.
Ultima Thule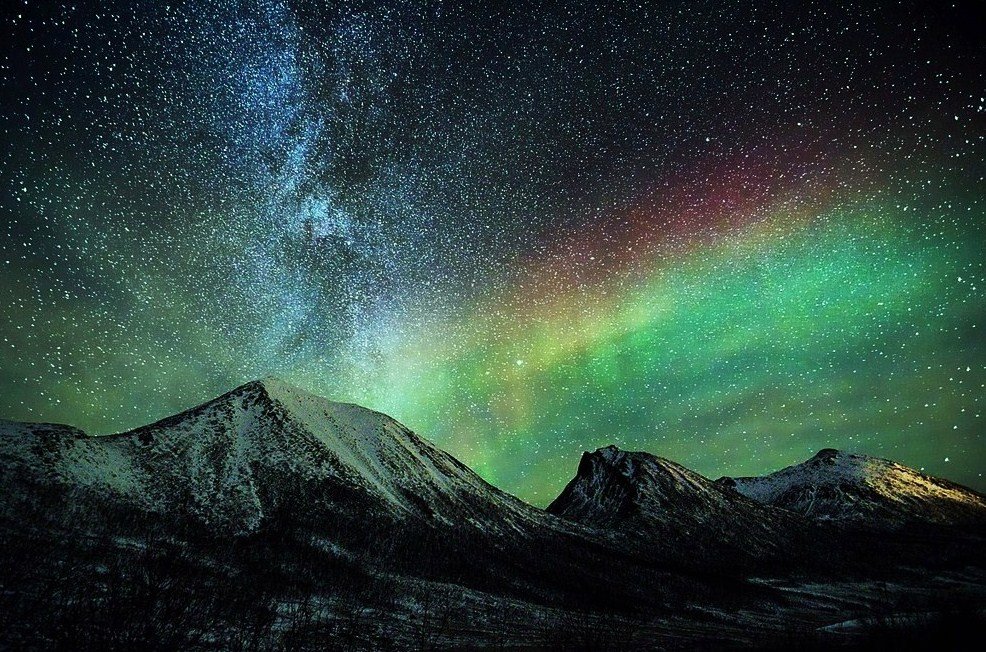 Want to stay at the Wrangell or St. Elias mountain ranges instead? Stay at Ultima Thule Lodge in Alaska. You can reach this lodge as you book a flight to the nearest airport 100 miles from the mountain range.
Get impressed at their five-timer cabins as you relax and bathe in the Japanese-style onsen or hot soaking tub. However, you might want to reschedule your travel since the Northern Lights' visibility is at its peak during the Fall and the Spring Skiing season.
Hotel Husafell
Iceland offers one of the best spots to gaze the Northern Lights, so if you want to venture into Europe, the experts recommend you go to Hotel Husafell. This hotel is situated in the heart of the country's aurora zone which lets you enjoy the majestic lights in its full grandeur.
You can also visit the Northern Lights Institute to see beautiful exhibits nearby. What's more? The hotel offers free automated wake-up calls once the northern lights are sighted so you won't have to miss the opportunity to witness the wonders of nature.
Kakslauttanen Arctic Resort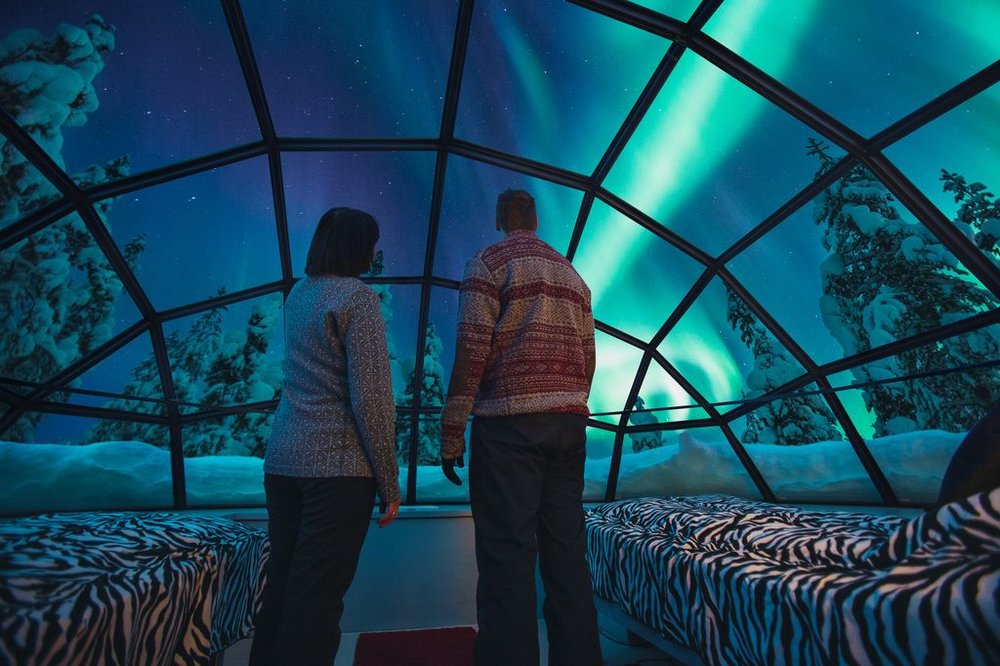 Aside from the majestic Northern Lights, most tourists flock at Kaklauttanen Arctic Resort because of its unique glass igloo rooms. This resort offers a spacious and heated igloo room with bathrooms, king-sized bedrooms, and kitchen for you to rest and unwind comfortably.
You can go to reindeer safaris during the day and end your night while gazing at the northern lights. For those people who love the extreme cold, you can also avail of their frozen igloo and fulfill your dream of living in an icy base like in Frozen.