Kate Middleton's little ones are up for some exciting adventures as they continue to grow up and learn the ways of the world. If all goes well, and you bet it will, the Duchess intends to sign the royal kids up for the same scouting experience she had while growing up.
If Kate gets her way, we could soon see little Prince George, Princess Charlotte and Prince Louis join the Beaver Scouts.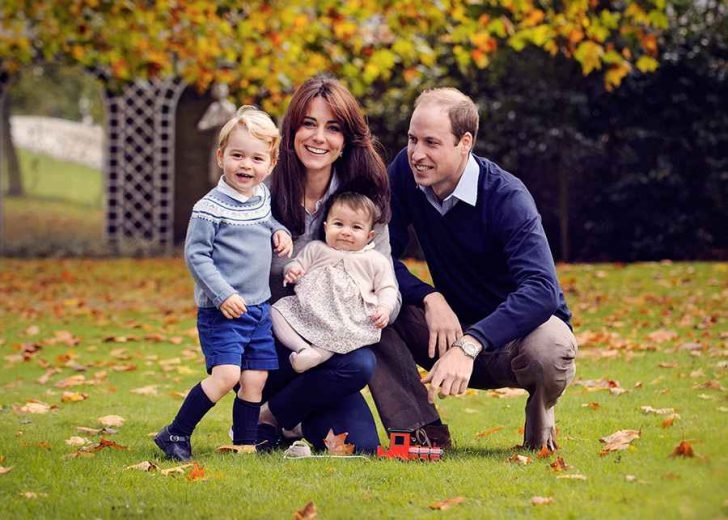 Scout at Heart
Late last month, the mother of three visited their headquarters in eastern London, and it was there that she told the young scouts that she hopes her children will take the same path she did. When she was younger, Kate was a Brownie, and even when she became an adult, she continued to enroll as a volunteer.
According to Lauren Nobel, a 14-year-old young lady privileged to show Kate around, the Duchess speaks highly of the scouting community and supports the great cause they all stand for.
According to her scouting was one of the best experiences of her childhood that helped her explore more of her intellectual side in addition to providing inclusivity – exactly what Kate would want for her five-year-old and three-year-old. She would really love it for them to have that experience.
Nobel remained close to the Duchess throughout her tour, and the two interacted for the most part of the event. Naturally, Kate had a lot of insights for the 14-year-old and was impressed that the young team was making such bold moves and displaying so much skill at their age.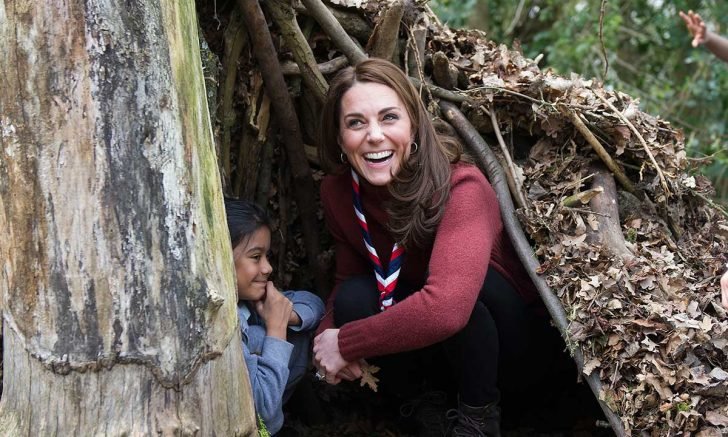 Being a former scout herself, Kate knew that her tour would involve some hands-on activity, and she wasn't afraid to get her hands dirty. She even surprised the young ones by hopping into one of their dens and playing hide and seek with them! The scouts were thrilled, and they most certainly loved her for it.
As if hiding in the den was not enough, the Duchess also participated in hand painting and got paint all over her hands in the process. According to 16-year-old Kameron Liddar, who's a scout's group leader from Wallingford, Oxfordshire, Kate certainly has the talent of knowing how to handle kids. She was friendly to all of them and wasn't afraid of making a mess of herself. She was all in!
Scouting for Unity
17-year-old Tahseen Patel was lucky enough to engage the royal figure in an engaging conversation, choosing to talk about the importance of culture and inclusivity. The teenager blew Kate away with his well-formed opinion on striking a balance between religion and scouting, and how the blend could be used to bring about unity.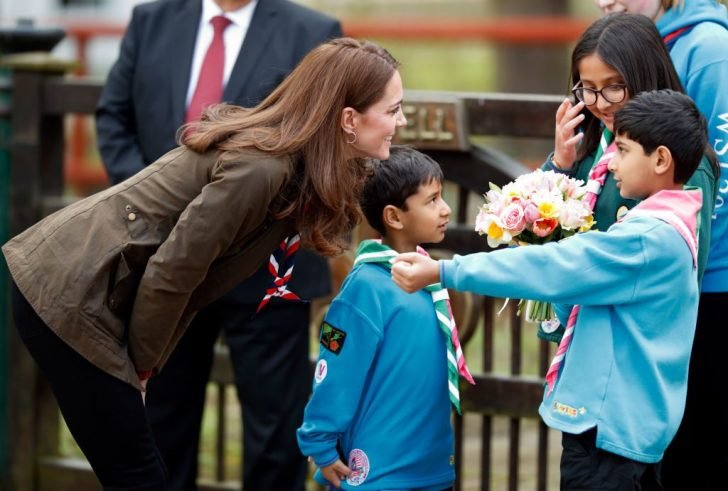 According to Patel, the Duchess placed a lot of emphasis on the importance of learning, understanding and embracing other cultures to achieve peace and harmony. The 17-year-old also added that she was nervous talking to the royal, but the Duchess was calm and patient with the kids, making everyone feel comfortable.
Kate's visit to the scouts' headquarters was more than just a tour around. She was there to actively participate in trials for a program that's in the works, one that will provide scouting to children as young as 4. The pilot program is in line with enhancing early development in young children since research findings support the notion that the first five years of a child's life are critical for their mental growth and leadership skills.