Everyone loves traveling. We dream of exploring different places all over the world and witness these majestic places we've never been to before. That's why we make it our goal to save money to fulfill our travel goals.
However, we often encounter one main problem whenever we go to a new place. Where will we stay?
We don't want to spend a hefty amount staying in boring, expensive hotels. As much as possible, we want to keep the feeling of adventure alive and stay in comfort while we rest in our preferred accommodations.
If you're looking for stunning vacation homes and rentals, then Airbnb is the key! Check out these properties for rent to ignite your love and passion for traveling and adventure!
The New England Royalty Castle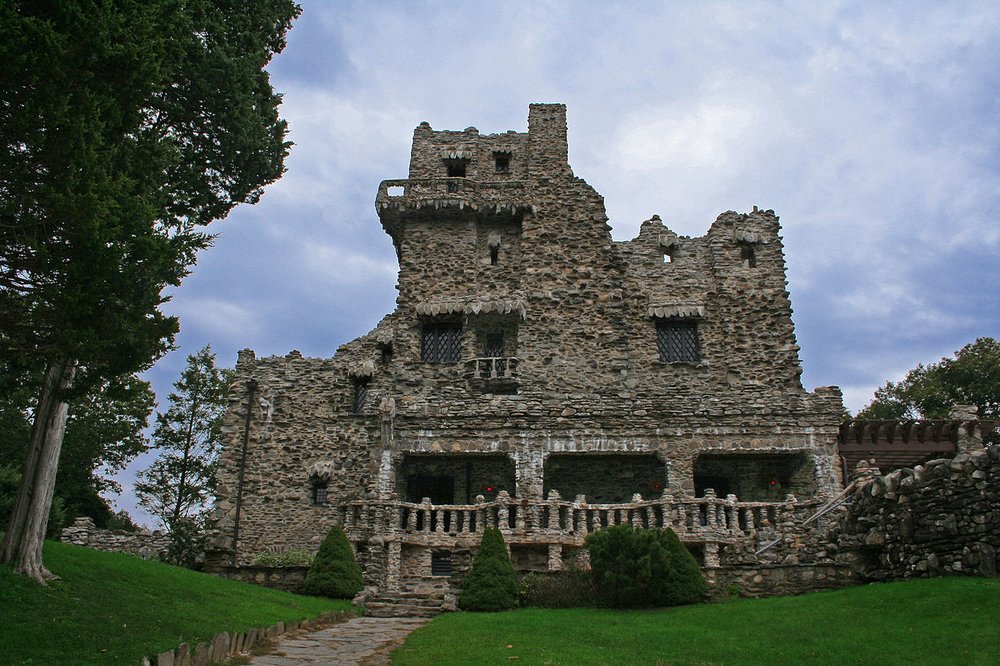 Have you been dreaming of living your life like royalty but don't have the time and money to go to Great Britain and visit iconic castles and palaces?
You can now realize your dream of becoming royalty by staying at this century-old New England Castle located in Connecticut, USA! The guests can choose to stay in either of their three themed-bedrooms, whether it be the jungle room, or if you want to live like an exquisite Romeo and Juliet-inspired bedroom with the iconic balcony, or an extravagant burgundy room with roll top bath.
The rooms will also have designated knights in shining armor to guard the interior porch.
The Seashell House
Want to experience how wonderful it is to live on the beach? Or do you want to experience living as if you're a mermaid surrounding yourself with rich aquatic life? You can book this seashell house when you go to Isla Mujeres, Mexico.
Not only will you experience sleeping in a seashell-shaped house which is a stone's throw away from the Caribbean coastline, but you'll also find the exterior and interior filled with shell-encrusted designs.
Be amazed at their stunning bathroom showers and sinks that sprinkles water out from a shell! Moreover, enjoy swimming in your private pool or hit the beach in 15 minutes as you ride your golf buggy.
Art-filled Loft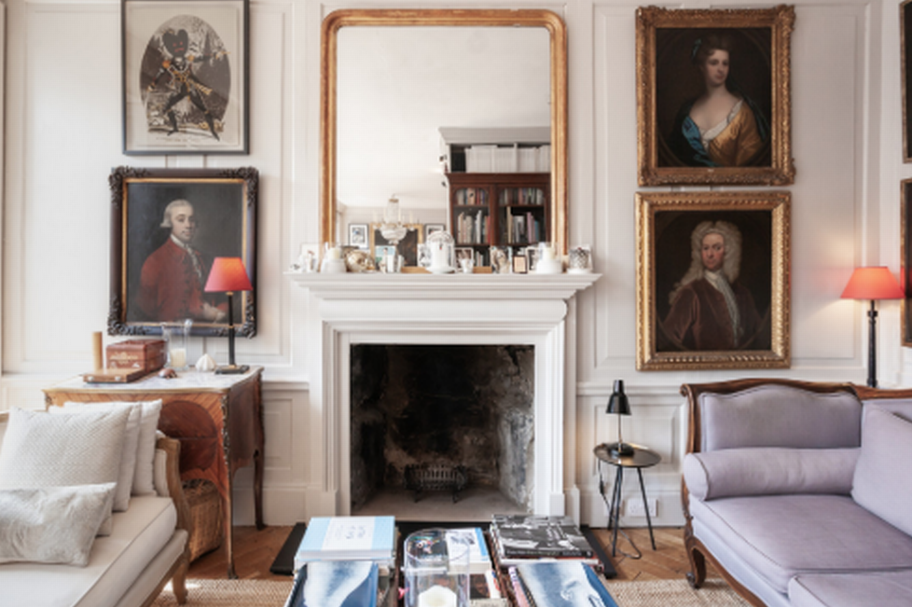 Are you an artist or a painter suffering from artist's block? Do you seek that inspiration and motivation to trigger your creativity? You can rent and stay at this art-filled loft when you visit Edinburgh, Scotland.
From parquet floors, sash windows and walls adorned with portraits and modern art, this studio offers a stylish punch to unleash your creativity. More than ever, you can also enjoy sleeping in your secret king-sized bed creatively enclosed in a wooden shelving unit. You can access the bed via a paneled door that brings in more mystery to the room.
The Dome
Want to sleep in a tented igloo while visiting Spain? You can stay at this igloo-themed property known as The Dome in Andalusia, Spain. This dome offers a traditional southern Spanish-style house with its dome structure perched with wood. You'll find yourself lying comfortably on your bed while gazing at the stunning views on top of the valley.
If not, you can enjoy basking under the sun without worrying about heat or sunburn. You can also take a short walk to the guesthouse and have a feast by grilling your favorite seafood and settle down on a hammock to rest.
Hidden Eco-Home
Are you a nature lover who prefers to stay in the mountains and be surrounded with the evergreen forest? You can book your stay at this secluded bamboo home in Selat, Bali.
This cozy eco-home is surrounded by exotic plants and trees while sitting on the bank of a crystal clear river near the Balinese village. Live a simple and peaceful life away from the busy urban jungle as you relax on your bed, bean bag, or hammock while listening to the sound of flowing water or chirping birds around.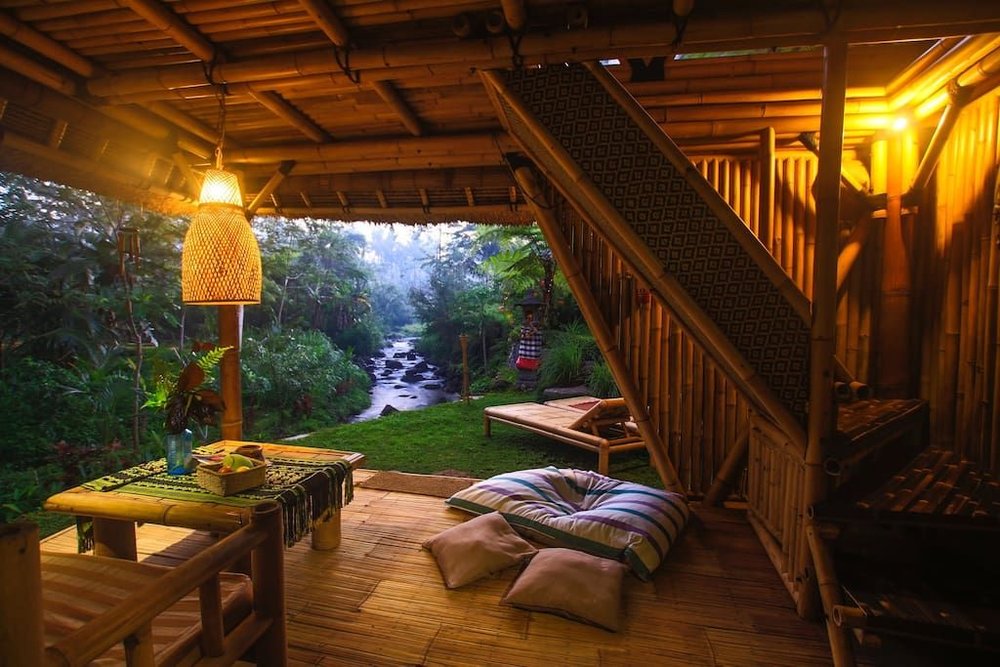 If not, you can also play your favorite ukulele and sing to your heart's content. The room also has a designated bedroom (up to 4 pax), bathroom, and kitchen. Want to connect to the world while living in this paradise? No problem.
The room is equipped with WIFI, so you can connect to the internet if you want to. However, you'll probably ditch browsing the internet in favor of playing with cute and adorable kittens as you visit their shelter.