Last month, the world witnessed a powerful student-led protest in Washington D.C. as well as other sister rallies all over the United States. Together with some parents, teachers, other activists, even celebrities have supported and joined.
The event was to bring awareness and most importantly attention to the government so they could open their eyes, their minds, and their hearts when it comes to ending gun violence.
Last February, 17 have died because a former student went on a killing spree. Student survivors have made sure that their voices were heard on the rally, just like Emma Gonzalez who has been very influential and have been known for bravely asking the president on how much does he actually get from the NRA that makes him want to protect them even more than his own countrymen.
However, Gonzalez was not the only one who delivered such a moving speech, because this 11-year-old student from Virginia surprised them all.
11-Year-Old Activist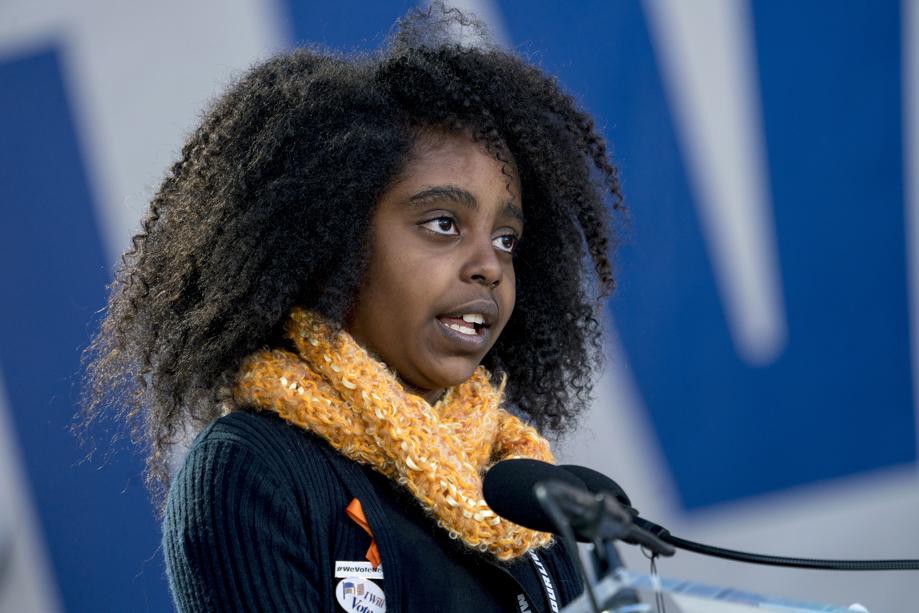 Who would've thought, that at the age of 11-years-old, Naomi Wadler would become so influential by delivering moving speech? At the March For Our Lives rally, Waller, who is from Alexandria, Virginia, said that she is representing her fellow African-Americans, who have been victims of gun violence. Millions of people listening to her at Washington D.C., the fifth-grade student found the courage to actually make a difference to the world by giving a powerful speech to her fellow countrymen.
Wadler was actually chosen to give the speech, and it was for the right reasons. According to sources, the 11-year-old student organized a walkout at her school to honor the lives of the ones who died in the Marjory Stoneman Douglas shooting incident as well as to protest gun violence.
In an interview at the local news of Virginia, Wadler explained how she actually thinks that it was utterly unacceptable that the students like her are not exactly doing what they're supposed to do and that is fighting and exercise their right to be safe at all times especially in school. It is a place of learning and not a place for violence where people ends up dead.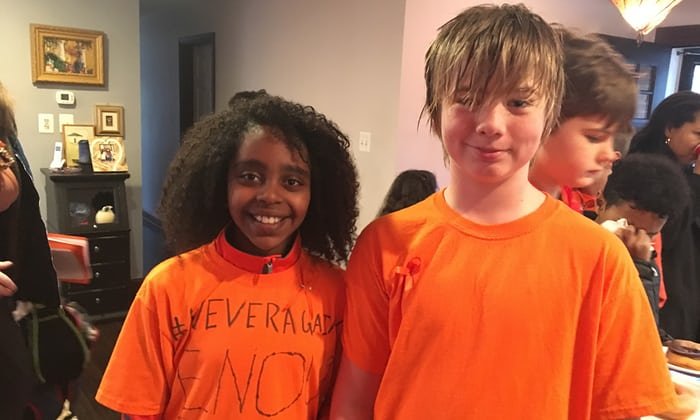 In her speech, she mentioned how she is standing there to represent her fellow black girls whose stories don't really stand out in the news. She also mentioned that even if she is only 11, she knows that life is not fair, especially to them. She said that despite being so young, she knows what is right and what is wrong.
Naomi On Ellen
People all over the world who have watched her speech were truly moved that she even went viral because of it. Which is why Ellen's team of the Ellen DeGeneres show contacted her and asked her to come to the show.
The 60-year-old talk show host then asked the 11-year-old student how things were since the protest. Wadler then explained how there was one time that she is eating dinner at a restaurant with her family when the someone recognized her and asked for her autograph. Wadler admitted that at that time she was nervous since she didn't quite learn how she's supposed to her autograph yet.
She mentioned how it made her realize that she doesn't have a signature yet since they don't teach cursive anymore at school, which is why she had to improvise. She also received a phone call from actor George Clooney who told her that he absolutely loved the message that she brought to the people even if it only lasted for 30 seconds.
The moment that she knew she actually made a huge impact was when Ellen's team called up and asked her to make an appearance at the show. Wadler also mentioned how she thinks that when black people get shot, they don't get rejected as much as those who aren't. Which is why she thought it might be her best chance to cross the message.
DeGeneres then admitted that she would want Wadler back in the show in the near future since she predicts that she will continue to do great things and with that she already admired her. This episode of Ellen, of course, went viral and people on social media are already rooting for the 11-year-old activist to be the United States President one day.