Back in 1951, penicillin was the go-to antibiotic for most, if not all, bacterial infections. Dr. Christian Chenay knows all about this group of antibiotics, that being the year he qualified as a medical professional.
The French doctor is now 98, and believe it or not, he is still going strong. He opens his Chevilly-Larue practice twice every week, and he's been with some of his patients for decades.
Even at this ripe old age, Dr. Chenay has no personal health issues, leaving him able and willing to continue serving his patients. His eyesight is still remarkably strong, and you'll never spot the man in glasses.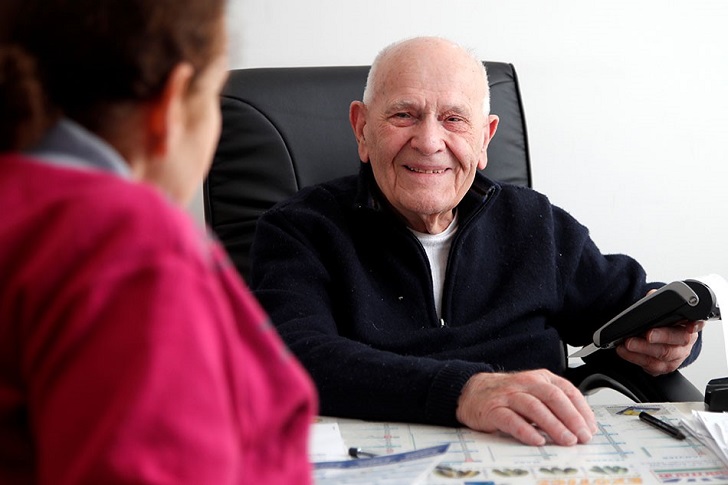 Retirement Was Never an Option
Speaking to Reuters, the 98-year-old medic says that he never entertained the thought of retirement, and given his school of thought, you can see why he'd rather interact with patients.
He has long held the opinion that once a person hits 60 and retires, they're put in a home with other old people. Here, the only interesting things are sudoku and playing cards, which for the doctor, serve as a gateway to becoming an idiot.
As such, he'd rather pass and remain the doctor he worked so hard to become. And if his patients have no complain, why should anyone else?
Before venturing into medicine, the Angers-born Chenay was in construction as a welder. However, this work wasn't satisfying, and he ultimately left for a higher calling.
Chenay trained and qualified as a radiologist originally, but he eventually moved into general practice, a choice that he has never regretted to this day.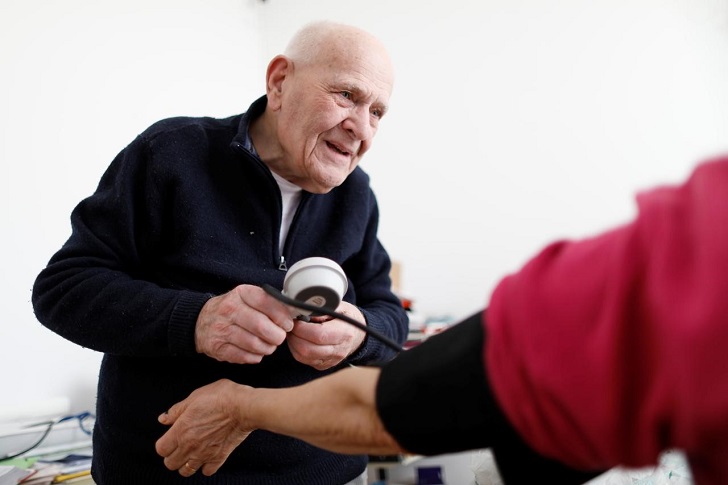 For a 98-year-old, his practice looks just as you'd picture it on your mind. There's no PC on his desk, no surprise there. Instead, Dr. Chenay chooses to rely on the fax machine, and don't they say that old is gold? He'd know a thing or two about that, you bet.
All the same, that's not to say that he hasn't kept up with technology. He tells Reuters that he has multiple online subscriptions to medical journals, so he is ever well-informed where trends in his field of expertise are concerned.
Dr. Google
When asked about anything that has baffled him over the course of the almost 70 years he's been practicing, the doctor gives a reply that most of us can relate with – Dr. Google.
Since the search engine became a household name, most of us Google our symptoms and even prescribe drugs for ourselves. We then show up at a health facility, asking for the prescription recommended by Dr. Google.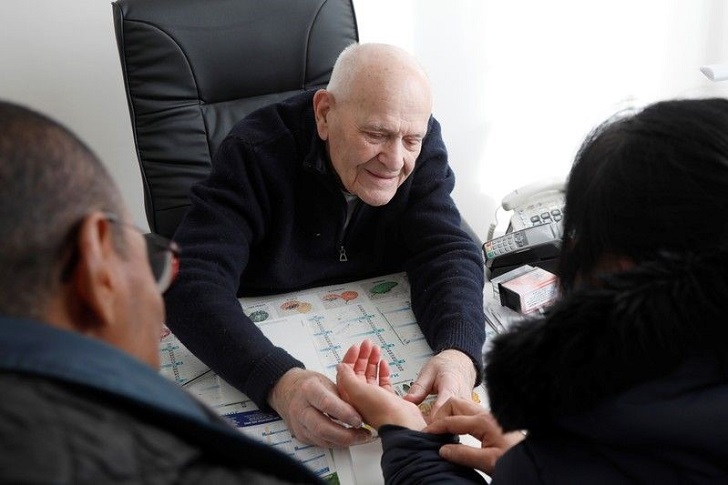 This practice baffles Dr. Chenay, especially because he has noticed that most patients get their diagnosis wrong, and the drugs they demand for have no bearing on exactly what ails them.
Probably one of the reasons why Dr. Chenay has been practicing for this long is because he is one of the only three available doctors in Chevilly-Larue, a suburb with a population of at least 19,000.
On the scheduled days he opens his practice, he finds a long queue of patients. Unfortunately, he is usually able to serve just 20 patients per day, but the Chevilly-Larue residents don't mind. They appreciate his efforts because it's not everywhere you find a 98-year-old doctor still practicing, right?
Concerning the current hospital workers unrest in France, Dr. Chenay says that this is the worst health crisis he has seen in his lifetime.