Whenever we hear the word police, the first thing that comes to our mind is men and women in uniform who enforce the law for our safety and well-being. A police officer pursues criminals and lawbreakers while upholding the law to maintain peace and order.
However, the public lauded this policeman for doing a random act of kindness for a homeless man. In which, he claimed it wasn't really random at all. Let us uncover this heart-warming story.
An Act of Kindness
Phil, who's been living on the streets of Tallahassee, Florida, was found sitting inside a local McDonald's branch last Saturday. He said he went into the famous fast-food chain when he overheard through Judy McLennan, the company's job recruiter, how two of their McDonald's employees found their jobs while living on the streets.
While Raphael Vasquez, the owner of the said franchise told Phil that he'd be able to work as efficient as the other employees, he recommended he needs to freshen up first to become presentable before coming for an interview.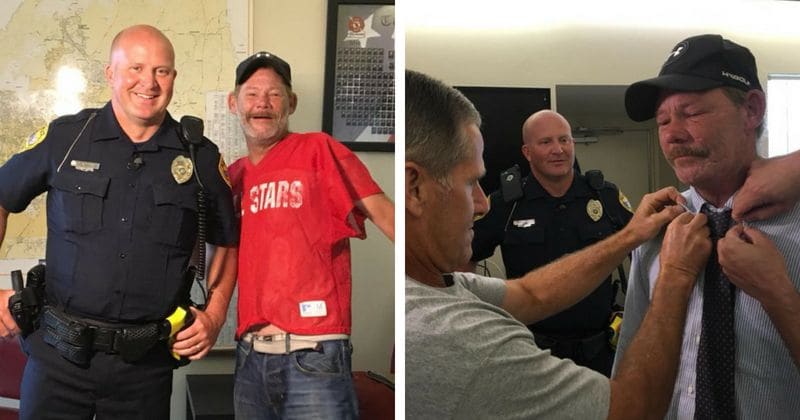 The next day after Phil was found in a gas station parking lot next to McDonald's attempting to shave his thick beard. That's when the police officer named Tony Carlson saw Phil struggling in grooming his beard. Carlson also noticed how he was using a faulty razor, and he opted to tighten the screw for him. But instead of giving the razor, he took it in his two hands instead and gave Phil a close shave.
A Heart of Gold.
To Vasquez' surprise, Phil did come back on Monday fully groomed and shaved. He'd undergone an interview, and everything went great. Now, Vasquez revealed that Phil just need to complete his ID process and he'll start working in no time! According to him, all McDonald's employees are required to have a government identification and social security card, and none of which Phil had.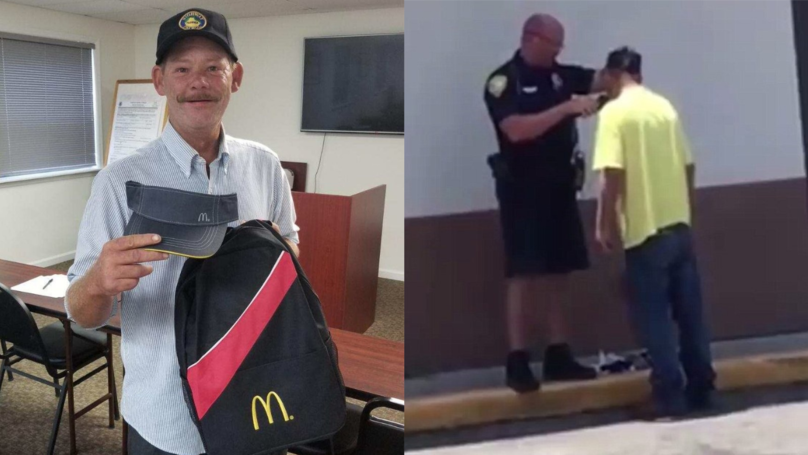 Carlson told TODAY he saw how Phil was struggling to help himself, so he felt inclined to help him as best as he can. He revealed that Phil was really excited to get this one-of-a-kind opportunity to change his life and get a job, and possibly, to end his homelessness.
Carlson was glad he helped him achieve his dream in his own little way. Carlson was also surprised the video went viral since he had no idea his act of kindness was filmed. He only knew about the video when his wife asked if he had been helping a homeless man shave during his shift! But it seems that helping Phil shave and prepare for his interview was just a part of his immense kindness.
Peace Officers
According to an update posted on the Police Department's Facebook page, Carlson revealed that he treated his family to a dinner night out on Tuesday. En route, his kids noticed Phil (thanks to the video), camped out under a large bridge. The family then went back to McDonald's after having their dinner to buy a few cheeseburgers for Phil.
Upon recognizing Carlson, Phil excitedly updated him and his family about his successful interview. But it seems Phil wasn't the only one who delivered good news that time! Carson told Phil the good news that Senator Marco Rubio contacted him and stated they've seen the said viral video. The inspiring story melted their hearts, and they wanted to help Phil get his government ID and Social Security Card.
He then told Phil that he'll print out the paperwork they emailed to him when he got back to work on Thursday and bring it to Phil to fill it out. Vasquez also revealed that Carlson and Phil made an appointment at a local homeless shelter on Thursday to assist Phil in processing his identification documents.
After he secures his ID, McDonald's says Phil will start his janitorial duties which also has opportunities for job growth. According to Vasquez, he only needs to work for at least 90 days, with 15 work-hour shifts per week to qualify for the company's National Archways for Opportunities program. He will then be eligible to receive $2,500 as tuition fee reimbursement or for learning a second language to get his high school diploma.