Back in 2007, we were introduced to characters we've followed religiously for twelve seasons. We still remember The Big Bang Theory's first episode like it happened yesterday, the first scene in particular — and if you don't, let us humor you:
Enter Sheldon and Leonard headed to a high-IQ sperm bank. They meet the receptionist filling in a crossword puzzle, and Leonard being Leonard, spoils the party for her by telling her what goes where.
After giving them some attitude, she hands them forms to fill, but they chicken out and leave after Sheldon argues that there's no guarantee their sperms will produce intelligent offspring.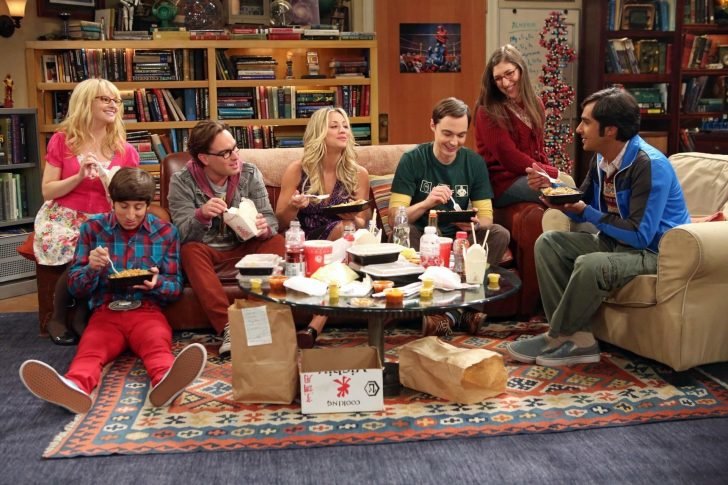 Friends Can't Even
With that first scene, we knew we were in for a great show. We later met Penny and the rest of the gang, and our lives have never been the same. These guys have really made comedy come to life! And the fact that the show ran for twelve seasons is a testament to its popularity. Not even Friends went on for that long!
Unfortunately, there won't be a season 13 and we couldn't be more heartbroken. The finale of The Big Bang Theory airs on May 16, after which, all we'll be left with are the memories; the inside jokes, the science experiments, fun with flags (I know!), physics lessons – they're too many to mention! Thank God we'll still keep up with Young Sheldon.
Unsurprisingly, the show's cast members are also feeling hard hit just as much as we are, probably even more since they've worked together for over a decade which makes it harder to finally part ways.
Their social media pages have been awash with the happenings of the final season, and they have considerably become more emotional as the show draws to a close.
Melissa Rauch, who plays Bernadette known for her unique voice, posted a photo of the whole gang on Instagram featuring her fellow cast members and the showrunners.
As you can already guess, the caption spoke to our souls with Rauch acknowledging that those featured were the reason behind TBBT's undeniable success.
She described them all as brilliant and confessed her love for them. How sweet. Can we get some tissue, please?
Group Hug
The actress later put up another photo of the main cast engulfed in a group hug and this time around, the caption was more sentimental.
She admitted that as a kid, she was always picked last for any group activity, and we all know how that affects a young child. As such, she couldn't be more grateful that she landed the Bernadette role and got to be part of the TBBT team.
For her, to have been on the show has been a special experience that she'll forever cherish.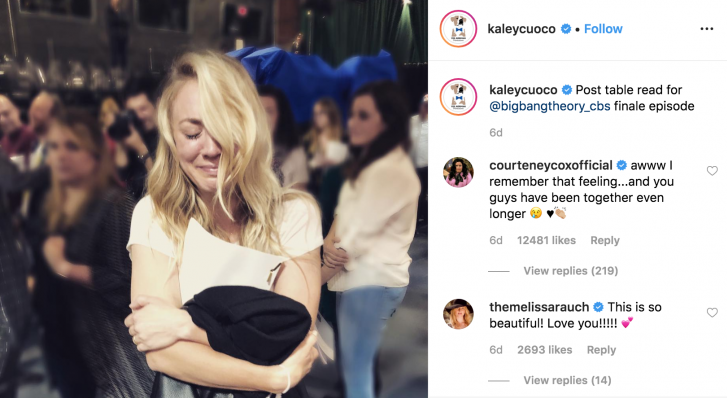 Mayim Bialik (Amy) also uploaded an image of her alongside Rauch, captioning it with how they survived through season three as the newest cast members. She acknowledged that without Rauch, she couldn't have made it this far.
Kunal Nayyar (Raj) chose a simpler way, but you could tell it was heavy with emotion. He put up an "End of Series" image, then informed us that he had just read the final episode and wished us a good night.
Kaley Cuoco's (Penny) post was the most heartbreaking of all as she uploaded a photo of herself in tears with her last script on hand. We sure will miss these characters!