Weddings are special occasions, and especially for the bride and groom. For Sarah Aiken, however, her ceremony was that and so, so much more.
Seven years ago, Sarah saved a young girl's life after a bone marrow donation. Now, 14-year-old Kinley Strohl is a cancer survivor, all thanks to her donor. Unfortunately, the donor and recipient had never met.
This was all to change when Sarah's wedding finally presented that chance, and she says that as soon as they started working on the guest list, the Strohl family were among the first names on that list.
Strangers, but Family
Sarah admits that she wanted the Strohls involved in everything about the wedding. Even though they were strangers, she thought of them as family, and particularly, she felt as though Kinley was an extension of herself.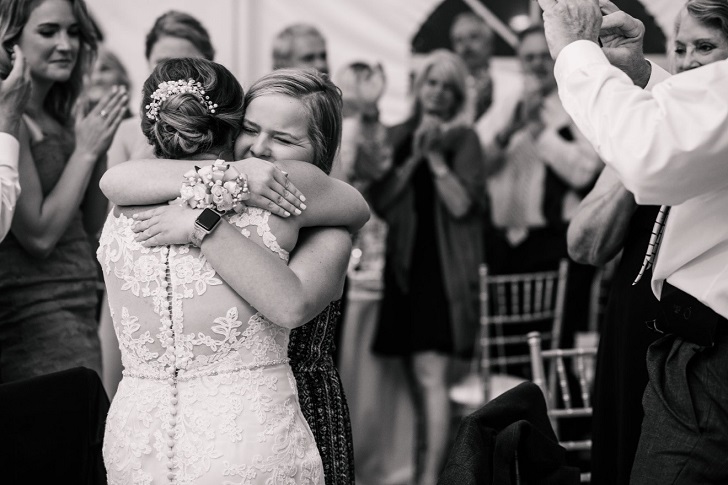 For probably the most important day of her life, Sarah wanted Kinley and the rest of her family present, thinking to herself that it was time they finally met.
The eventful meeting happened on August 9, when Sarah and guests were having her rehearsal dinner. Kinley walked in, holding a ribbon bouquet, and as soon as they set eyes on each other, tears flowed freely.
Next came a tight embrace after Sarah ran over to the 14-year-old. She describes the meeting as both surreal and the most amazing moment of her life.
And if you're wondering how Sarah recognized Kinley, she says that it must have been telepathic, because they both instantly knew who the other one was. They do share the same bone marrow after all, don't they?
If you didn't already know, bone marrow transplants aren't always success stories. In fact, finding a matching donor is usually the most difficult process of it all, although the medical procedure itself isn't a piece of cake either.
The fact that Kinley found a match then survived the transplant was nothing short of a miracle, no wonder Sarah was filled with emotion talking about the young girl.
Kinley and the rest of her family (parents and elder brother) had flown all the way from Delaware, Ohio to Pasadena, Maryland. Talking about her first meeting with Sarah, she said it felt like they'd met before, and that they share a bond that no one else can ever match.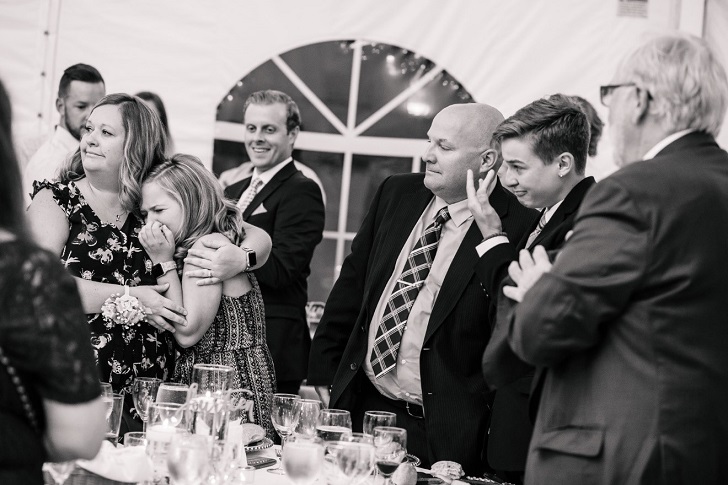 Back in 2009, Sarah Aiken was a senior nursing student at Pittsburgh. When she heard of a DKMS-backed bone marrow drive in the institution, she volunteered to spearhead the drive's effort on campus, and also registered as a donor.
Saving Lives
DKMS is a nonprofit dedicated to the fight against blood cancers, and Sarah says that seeing others sign up made her wanted to participate in saving lives. Her cheek was swabbed for DNA analysis, and it would be almost two years before the nonprofit reached out to the nurse as a potential donor.
When they finally did, they informed her that by donating her bone marrow, she could save the life of a 6-year-old suffering from lymphoblastic leukemia-hypodiploid. If you're wondering why you've never heard of the disease before, it's is because this is an extremely rare type of cancer.
In 2012, Sarah donated her bone marrow, and another year would go by before she knew whether the transplant was successful or not. Indeed, it was, and informing her of this was the recipient's mom this time around.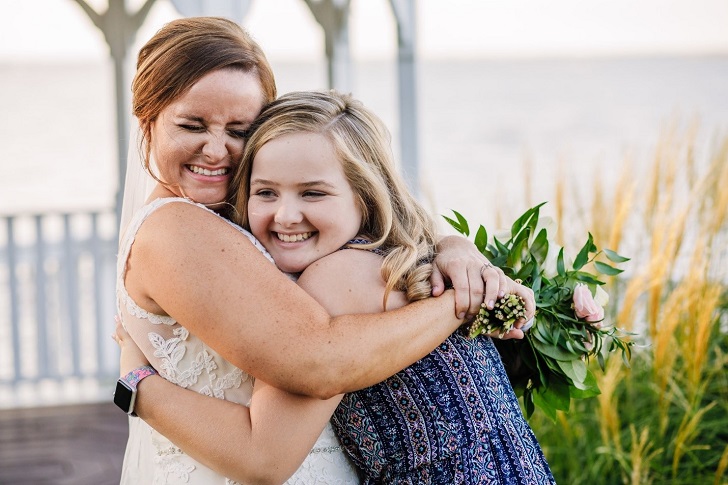 Naturally, the two families communicated back and forth, and it was inevitable that donor and recipient grew closer by the day. Upon finally meeting, these two are inseparable.