The Kanye West-Kim Kardashian union has proved fruitful for the five years these two been married so far. In addition to becoming parents to four beautiful angels, success has also followed them on the business front.
What else do you expect from two established entrepreneurs who have their own multi-million dollar business empires? These two are undoubtedly the dream team of the entertainment industry!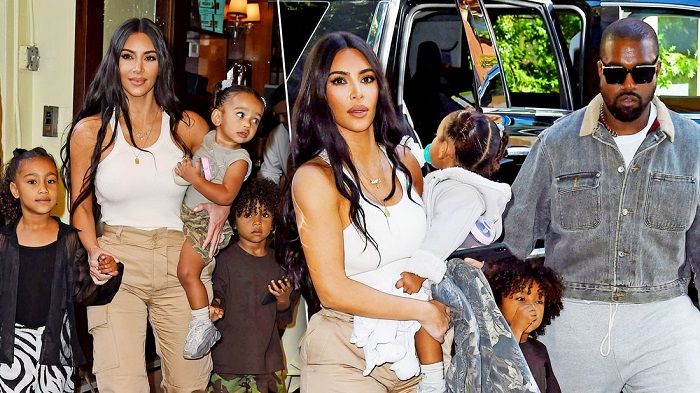 The partners have been positively feeding off of each other's passion and drive, and it is no surprise that they have a combined net worth of $510 million, according to Business Insider.
Earlier this year, Kim hinted that her husband may have already hit the $1-billion mark, but this is yet to be confirmed.
More than Partners
What is undeniable though is the fact that these two are partners in more than just the familial term. Speaking to Andrew Sorkin (NYT columnist) just this month at the DealBook conference, Mrs. West revealed that Kanye played a significant role in redeveloping her SKIMS shapewear line.
She went as far as describing him as her behind-the-scenes creative director, admitting that she values and respects Kanye's creative opinion. We all know that the rapper has quite the interesting mind, don't we?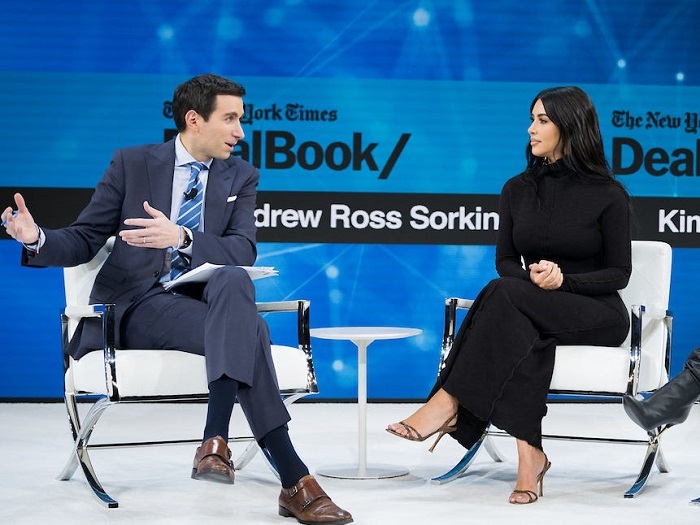 As Kim explained, it was her husband who drew the SKIMS logo, and also helped in model selection, taking it a step further by going on to hire photographers.
As if that was not enough, Mr. West conducted a thorough meeting with the products' packaging team, one that lasted for two hours. Talk of support from your significant other!
And if you are there thinking that Kanye was taking over Kim's operation, think again. To clear that up, the mother-of-four said that, as a couple, they respect each other and their brand, but ultimately, they make all the important decisions together.
All Smiles
In the audience was Kanye West, and he was all smiles listening to his wife detail her SKIMS journey and the role that he had to play in it. Typical Kanye, right?
But the thing is that he really loves his wife, and he's definitely very proud of everything she has achieved in her career so far.
If you keep up with this particular Kardashian, you do know that upon its initial launch, the shapewear line caused an uproar all over the world.
Released under the brand name Kimono Solutionwear, the online community felt that it was a disgrace to the traditional Japanese garment.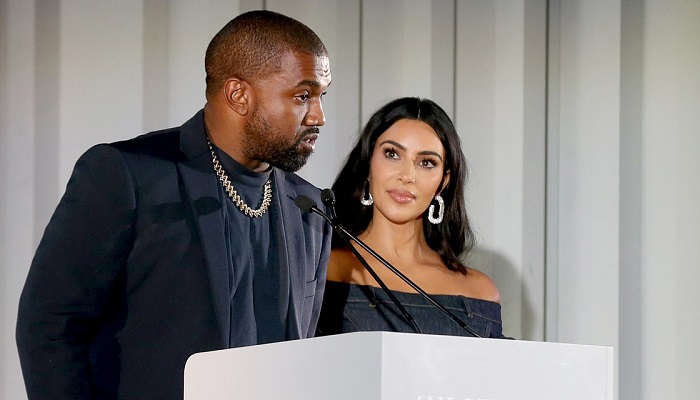 These days, social media has a life of its own, becoming a powerful tool that drives change. When the online community started throwing shade Kim's way, she was adamant that she wouldn't change the line's name, saying that she was paying homage to the Japanese kimono in her own way.
People would hear none of it, and it wasn't long until she buckled under pressure. It was the right move though, don't you think? There's no need to put a product facing negative press out there. Who would buy it, considering that even loyal Kardashian fans had an issue with the brand?
Thankfully, Kim could count on her husband for the rebranding, and she readily admits that it isn't the first time she has involved Kanye in her business decisions.