If you haven't been living under a rock, you probably already know about the Kardashians, who have taken over the entertainment world by storm and are constantly in the news, whether it's related to their business ventures or family drama.
The wealthy clan has given a new meaning to successful, rising to fame under the guidance of matriarch Kim Kardashian.
Through their eponymous reality TV show, millions around the globe get to stay up to date with their lives.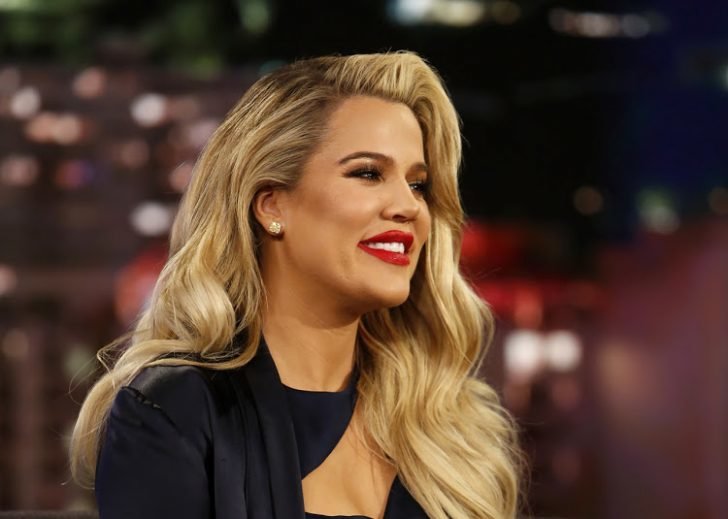 Naturally, not everything about them is centered around the show. They are also active within the online community and interact positively (and sometimes negatively) with their followers.
Khloé Kardashian is the third born in her family, and has over the years made something quite remarkable of herself. Like her siblings, she is a lady of many talents, excelling in modeling, fashion, TV, and business.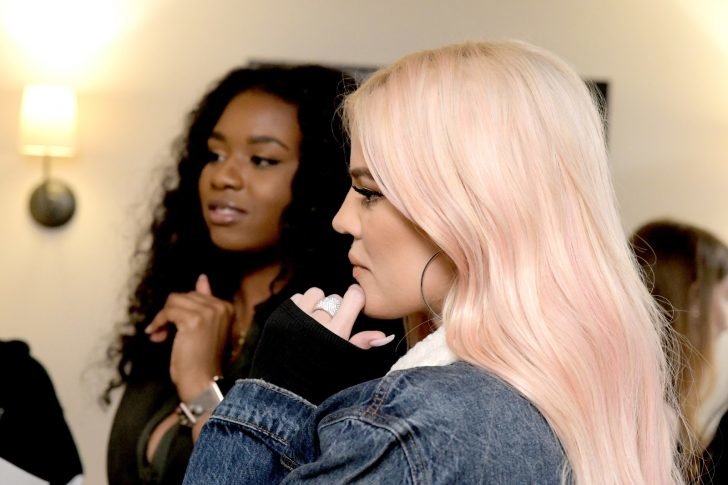 Good American
To that end, Khloé launched her clothing line Good American in 2016, and the brand has gained massive popularity since its inception. Unfortunately, the brand is somewhat pricey, and some consumers find themselves paying a lot more than usual for a pair of jeans from the line.
In Khloe's defense, the brand doesn't outsource the manufacturing to cheaper countries. Instead, everything is made in the United States and the employees earn a handsome salary for their work.
But not all of Khloe's fans are pleased with the exorbitant prices of her clothing line. One of the unhappy fans includes Kaelynn Abner, who took to Twitter last month, lamenting that she had to work an extra 20-hour shift to save enough money to buy a pair of Khloé's jeans. Luckily for her, the entrepreneur happened to see the Tweet and decided to change Abner's luck.
The fan received a boxful of Good American goodies, including pairs of jeans and denim skirts, and workout merchandise. Naturally, she had to share the good news online, tweeting pictures of herself in different pieces.
She went on to inform the masses that she had long been a Khloé Kardashian admirer, it was mind-blowing that the star had taken time off her busy schedule to put a smile on her face. Kardashian, on the other hand, replied to the tweet, expressing her joy that Abner had received the gifts while encouraging her to continue working hard and staying positive.
Kardashian News? Bring It On!
As is the case with every single news report concerning the Kardashians, the online community had mixed reactions to KoKo's act of generosity. There were those who praised her for being such a kind soul while others were baying for blood, especially when she commented that it was cute that Abner had to work extra to afford Good American.
For them, the Kardashian could never understand the woes that force one into picking up extra shifts, having been born into a wealthy family. Those who commended the star, however, stood with her, showering her with praises.
Emma Grede and Khloé Kardashian are the co-founders of the clothing line that has grown tremendously over the past three years. The line sent shockwaves around the country and eager customers helped the company make $1 million on its launch day, making it the biggest ever launch in denim history.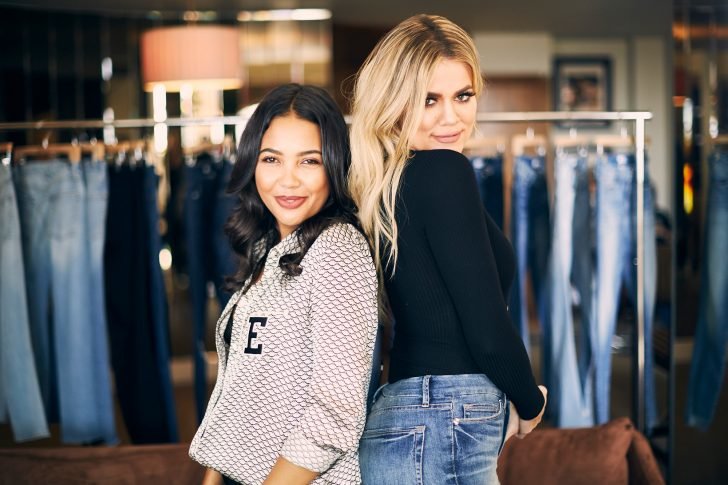 The two business moguls, however, didn't let themselves get complacent after their first-day success.
They knew it was only the beginning, and they immediately started brainstorming on how best they could expand. Now, they have a variety of fits that come in a range of sizes, providing both comfort and style in one pair of jeans.