Athletes, professional or not, always seem to have a heart of gold, don't they? Jarret Little, a professional mountain biker, pushed this narrative along when he and his fellow bikers found a helpless stray during one of their rides.
Full of compassion, Little didn't have the heart to leave the Great Dane behind. He hauled the animal over his shoulders and rode with the young pup on his back, determined to find him a home.
A Cry for Help
When the riders found him, the 5-month-old was howling in pain from a fractured toe and a broken leg. According to Little, the poor creature was a sorry sight; he looked sickly and thin, with his ribs showing. The rider instinctively knew that there was no chance he was going to leave the pup behind, helpless and alone in the woods.
After the stray had had some food and water, Little rode with the Great Dane for approximately seven miles, headed for Columbus. The riders had all mutually agreed that if were unable to find a home for the pup, they would choose amongst themselves as to who would take him home.
Complementary Pieces of a Puzzle
It was when the team pulled up at a bike store to feed the mini-beast that they unexpectedly found the perfect owner for him. The pup and Andrea Shaw, one of the customers present at the bike shop, immediately clicked and the dog more than warmed up to her. Shaw, on the other hand, was all too happy to take him home with her.
According to Little, the pup's story was akin to winning the lottery. As he put it, fate played a big role in having them all meet in that small town of Georgia, it was destined to be.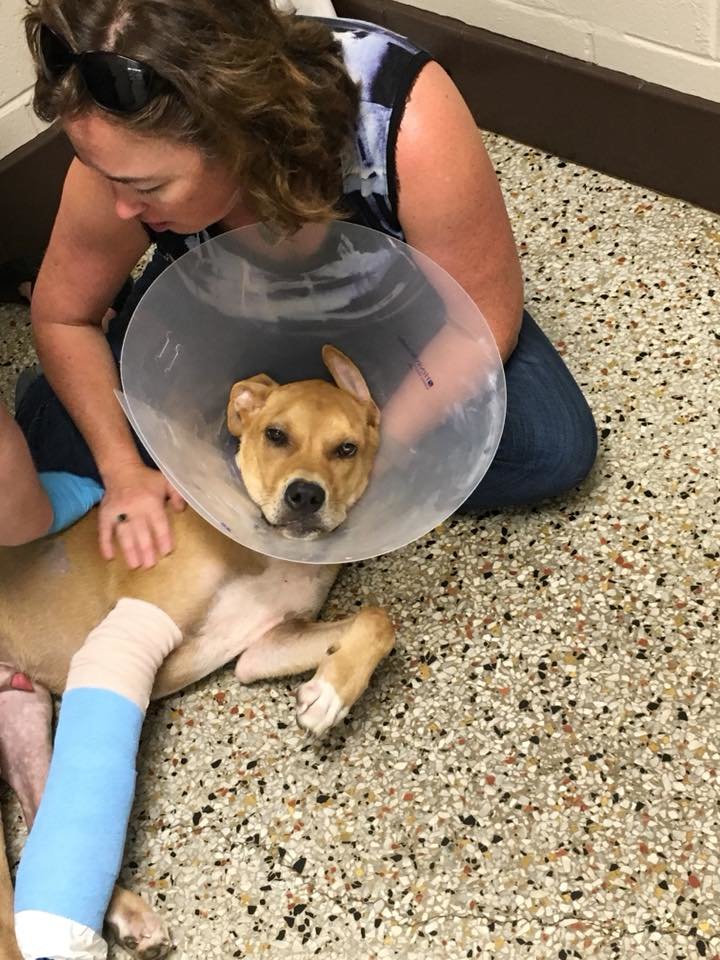 In line with where she met the Great Dane, Shaw named him Columbo. Naturally, the nice lady ensured Columbo received the best medical care before having him transported to Maine, where he now lives on a horse farm owned by her.
He traveled with staples on his broken hind leg while a full cast had been put in place for the broken toe on one of his front legs.
According to Shaw, Bo (as Columbo is now known as) was kept as relaxed and comfortable as possible whilst recovering on medication until he found his way back to her from surgery. The transportation company she hired to have him transported took the best care of him.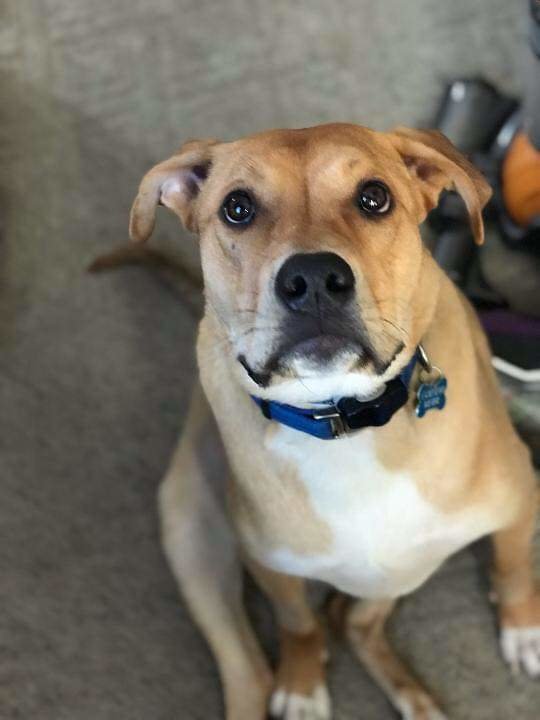 Shaw even went a step further to open a Facebook page dedicated for Columbo, updating the online community of the dog's adventures since Little and his co-riders rescued him. As she describes him, he is an adorable dog who's never grumpy, and given his seemingly miraculous rescue, we don't think he has any reason to be!
The page was necessitated by the buzz created online after the photo of Columbo on Little's back went viral on social media. In addition to keeping everyone in touch with Bo's day to day activities, the Facebook page also raises awareness on other needy dogs and our duty to take care of them.