Is there any celebrity who loves their fans as dearly as Taylor Swift does? Show me, and I'll donate everything I own to charity! Just kidding, but you get my point.
The pop star's love for Swifties (her fans) is immeasurable, as we've seen time and again through her random acts of generosity, but still, we can't seem to get used to it.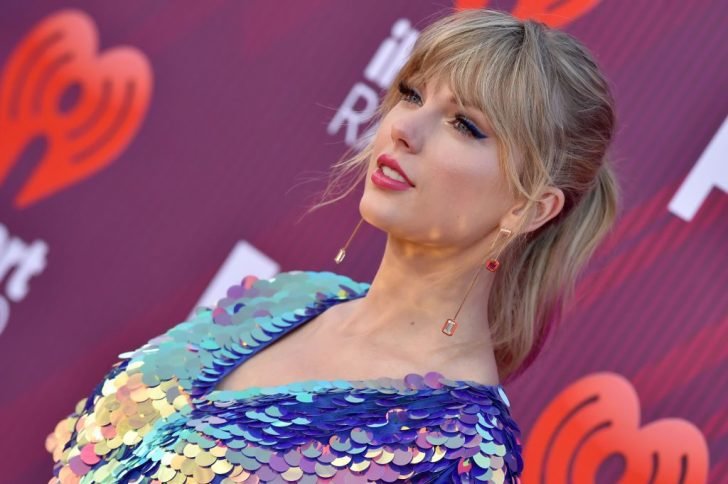 This time, it is an unfortunate car accident victim who was at the receiving end of Taylor's heartfelt affection directly. And boy, did the singer know how to make her fan feel better even in her worst moment.
Lindsay
Lindsay, a die-hard Taylor Swift fan, has been hospitalized for some weeks now, following her near-fatal road accident where she broke both her neck and back.
Last week, through her frequent social media updates, Lindsay shared an emotional video of herself in tears, while she was surrounded by her visitors who helped her open the note she had received from – make a guess? – Taylor Swift!
The note accompanied a bouquet, and to make it more appealing, it was actually handwritten. Pretty cool, right?! The busy singer took a break from her hectic schedule to pen down a heartfelt note to her loyal fan. It can't get any better than that!
Lindsay posted images of the note and flowers, along with a caption detailing her shock and declaring her endless love for the pop star.
In the video where she was crying, the caption read that she was over the moon despite being severely injured and unable to move her body.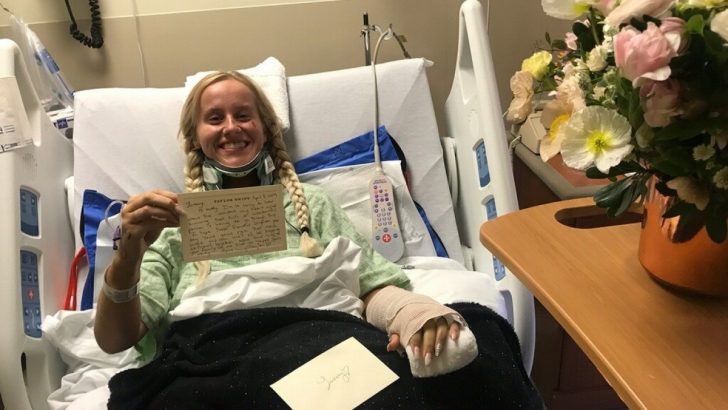 In her note, Taylor expressed how sorry she was to hear about Lindsay's unfortunate accident and was hopeful that her flowers would bring a smile to the fan's face.
The artist was also looking forward to having Lindsay on one of her shows, a request that will probably give the bedridden patient an incentive to get back on her feet quickly.
Finally, Taylor said that she was glad Lindsay was making good progress in hospital and sent her love to the rest of her family. If this isn't the most accurate definition of being a kind soul, we don't know what is!
According to her tweets, Lindsay must spend approximately one more month in braces and casts, before she can hop her way to one of Taylor's concerts and even get to meet her in person.
Without a doubt, if you thought she was a die-hard Swiftie before, you can now multiply that a hundred times over.
Maintaining Fans
Other artists should borrow a page or two from Taylor's charitable playbook on how to keep a loyal fan base.
People relate to simple acts of kindness, even when they are not the direct recipients of the specific gestures, and Swift's generosity has won us over time and time again.
By coming to the rescue of a few fans (definitely more than a few for Taylor), it makes all the rest feel that were they in need of help, their idol wouldn't let them down either.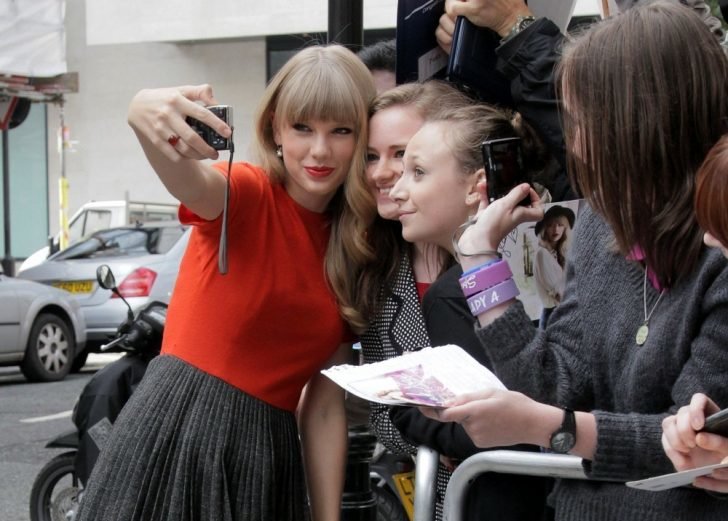 Taylor's case is intriguing because she doesn't only come in when tragedy strikes. She has surprised fans during their engagement party, bridal shower, wedding, at their homes, the list is endless!
To say the least, Taylor is a bubbly individual and sharing the joy is just part of who she is. Who wouldn't want to be a Swiftie after hearing about all the things she does for her fans?