Lately, it seems as though researchers have been paying more attention to what lies beyond planet Earth, trying to unearth the mysteries that lie out there.
However, this hardly means that they have discovered everything there is to discover about our dear home. There's still so much more we've got to learn about our planet, and mother Earth keeps surprising us time and again.
Majestic but Deadly
As anyone would agree, tigers are indeed majestic creatures. They are instantly recognizable, but beneath their brisk walk lies a deadly predator. As such, you should maintain a safe distance should you come across one.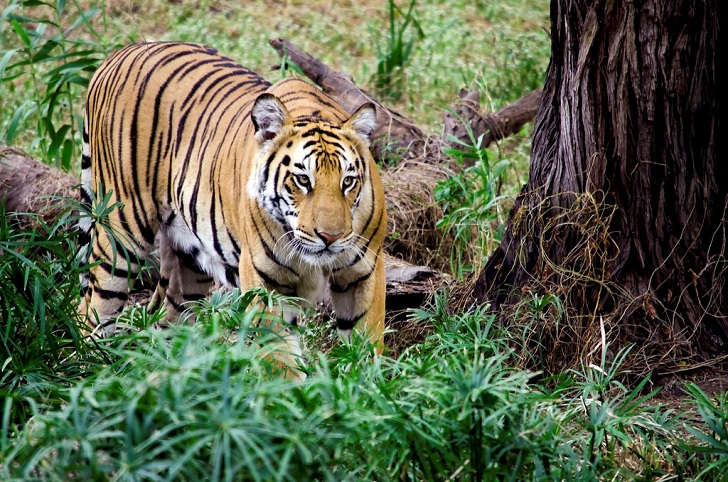 You'd think that animal scientists know anything and everything to do with this large cat, right? However, such an assumption would be wrong.
Just recently, researchers in India tracked an 808-mile walk by a tiger, with this stretch now becoming the longest walk on record for any beast in this species. Who knew they could walk that far!
The beast was traversing the great state of Maharashtra and some residents may have definitely seen the tiger out and about. So long was his walk that he even crossed into the neighboring state of Telangana.
According to The Independent, the tiger goes by C1 and is from Tipeshwar, a wildlife sanctuary. He was born to mother T1, being one of her three cubs. By the time C1 was completing his journey though, he was miles away from mom.
So, why do you think this beast took this long walk? The one thing that's for sure is that C1 didn't cover all those miles for the exercise. Going by what tiger experts say, the hypothesis is that this huge cat was in search of food, territory, and a mate.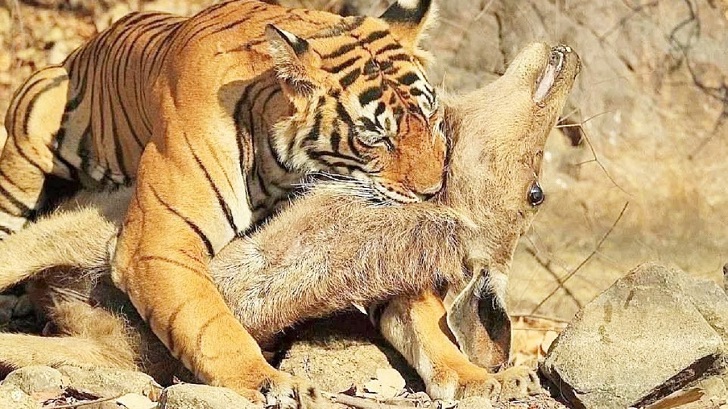 It just so happens that other tigers had laid claim to each zone C1 hoped to occupy, forcing him to wander further and further from home for a place to call his own. Fortunately for C1, his journey was not futile.
According to reports, his new is teeming with life, and that obviously translates to lots of prey to satisfy the beast's huge appetite.
Out of Sight
Throughout his journey, C1 traveled through villages, farms, and forests and according to reports, he was extremely good at staying out of sight. There was only one altercation between the beast and man, and the unfortunate incident was hardly the predator's fault.
Remember how we said you should always maintain a safe distance whenever you see a tiger? Well, these men didn't do that. It could have been that they were overly excited, but in infringing on the tiger's personal space, instinct kicked in, compelling him to attack.
Fortunately, they all escaped with their lives, and only one man was seriously injured. The fact that they all survived has got to be a miracle of sorts because not many people experience a tiger attack and live to tell the tale.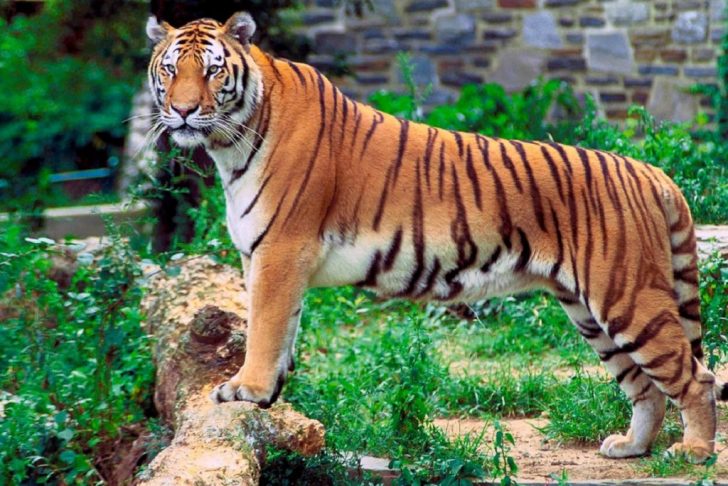 In 2018, tigers killed at least 22 people in India, with attacks in the country increasing in frequency since 2014. Residents of Lakhimpur Kheri have largely been the unfortunate victims of said attacks, especially after forests near the district were declared tiger reserves.