Celebrities have a reputation to uphold, they must look perfect at all times or else they would definitely get roasted especially on social media with their embarrassing photos wherein they don't exactly look their best.
They are expected to always be photo ready whether they are working on some project or by making an appearance for an event. It is mostly female celebrities who are actually a little pressured to always look good which is why when they are seen without makeup, it could either be an inspiration or a huge disaster that would bruise their career a bit.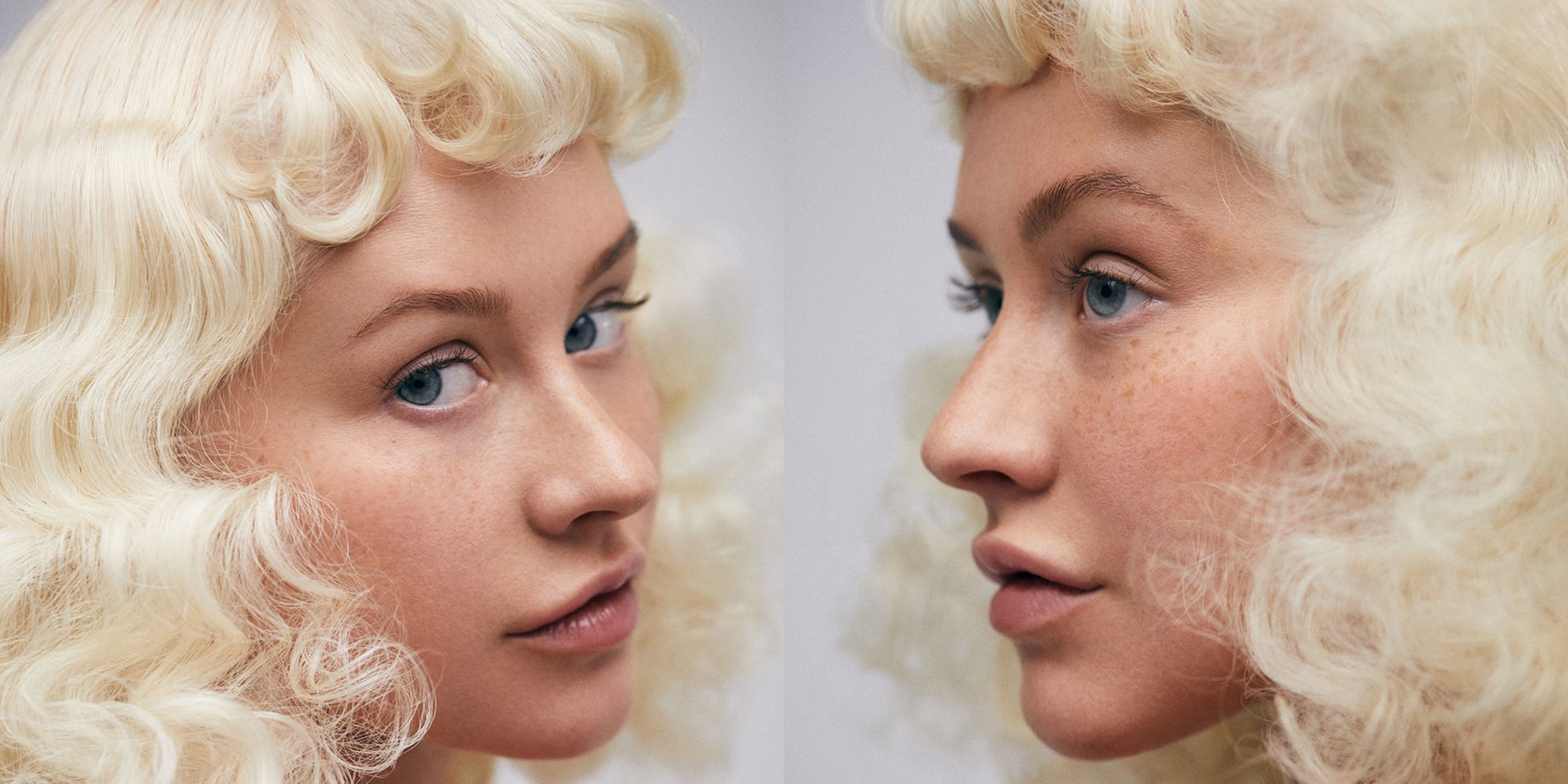 However, this female singing sensation has managed to defy the odds and did a bare-faced look on the magazine cover, and that is none other than one of greatest singers of all time, Christina Aguilera.
Christina Shows Naked Face
She is known as a singer, actress, songwriter, and a total performer that made a huge name for herself during the early 2000s with her hit songs, "Genie in a Bottle", "What A Girl Wants", and "Come On Over". Christina was dubbed as the Pop Princess of Hollywood after she earned her five Grammys along with all the other awards from her 50 million record sales worldwide.
Being known as one of the greatest singers of all time, she has definitely made a huge name for herself through her amazing voice. For almost two decades of being in the limelight, she has always gone heavy on her makeup especially on her eyes that would help make her blue eyes pop up even more.
There is absolutely nothing wrong about that considering her line of work that would require her to be all dolled-up at all times along with some fashionable outfits. However, she decided to go bare-faced for the May issue of Paper magazine. The diva hitmaker was shown with an extreme closeup shot that made her freckles visible with her messy blonde hair.
People were indeed incredibly surprised because the 37-year-old singer doesn't seem like she is actually aging. This total unrecognizable look is totally new for the singer. No fake lashes, heavy eyeliners and red lipstick, which is totally new to everyone's eyes.
In the interview that she has With Paper Magazine, the singer revealed that she has always considered herself as a total performer, someone who simply loves to entertain whether it is by singing, acting or dancing. Through the years, she has always had full makeup but she thinks that it is time to strip it all and show what raw beauty is, and that is not having anything on the face.
The Diva Bares It All
Christina said that with everything she has been through both professionally and personally, she realized that she has always been "unabashedly cheeky". She said that as she ages, she becomes more and more confident by accepting herself and being self-assured. Known to have such a unique sense of fashion, she is not the only celebrity who have had phases of transformations. Christina revealed how her music has definitely impacted her style in every possible way.
She loves how it impacts her that makes her want to experiment with a lot of things and discover a side of herself that she never knew existed. The 5-time Grammy winner also mentioned how she loved how her job requires to her to explore and be adventurous when it comes to fashion.
Celebrities are often dressed by stylists but they always get to say on what they would wear so it is always up to the people to criticize it or make it as a new trend. She said how it could be difficult at times but being fearless and being brave enough to conquer the world full of judgments is something that is very important. This is something that she said she would love to advise her daughter, Summer Rain.
The singer admitted that she would let her daughter dye her hair whatever color she wants to when she old enough because that would give her confidence and courage to be different and choose whoever she wants to be.
The singer hasn't released an album in a while and her fans are impatiently waiting. She has neither confirmed or deny that she is working on an album or a single but she replied to her fans it is indeed coming.