Hilary Duff 's character on Younger might find it difficult to land her dream guy but that's not the case in the actress' real life.
Known for her vocal prowess back in the day, Duff now plays Kelsie Peters in the hit series and has earned herself quite the reputation as an actress. She is indeed an entertainer worth her salt.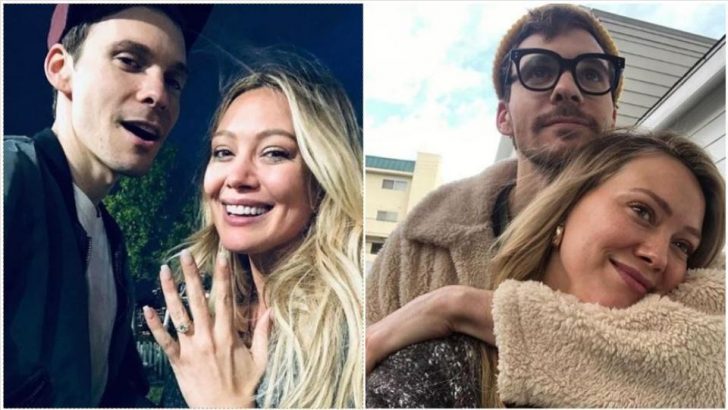 Diamond Ring
Off-screen, her love life is sailing on smoothly, and she just got engaged to Matthew Koma. Koma is a singer, DJ, and producer, and the two are just perfect for each other.
Taking to Instagram, Duff uploaded a picture of herself alongside her boyfriend, with a caption announcing their engagement. Naturally, she showed off her diamond ring as proof!
Koma uploaded the same image on his IG page too, captioning that he had just proposed to his best friend. We're melting!
Word of the two being a couple first surfaced in 2017, but Duff told E! News later that year that their relationship didn't have the perfect start.
What started off as a hot-cold situationship later materialized into the great relationship that it is today, and we couldn't be happier for her.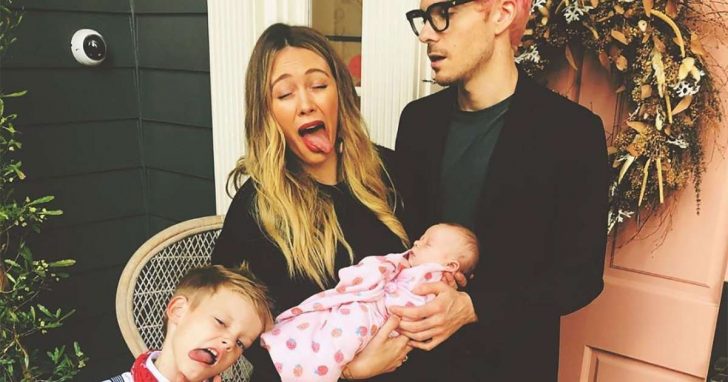 In December that year, Duff admitted that everything was going great at their third time of asking, having tried to work things out but failing twice before. Don't they just show you that you shouldn't give up on love?
Duff is a mother of two; son, Luca Cruz, and daughter, Banks Violet Bair. Luca is seven and is a product of Duff's marriage to ex Mike Comrie. Banks, on the other hand, is Matthew Koma's daughter, and boy does he adore her!
The actress kept her pregnancy a secret till she was a few months in, announcing it in June last year. Banks came into the world later in the year, arriving in October.
As you would expect, both the pregnancy and the birth were announced on social media, with the couple posting identical pictures on their Instagram accounts but with different captions. They did the same with the announcement, and the message was well received.
Hilary gave birth at home, and couldn't wait to share the news with the world. To say that the couple has big plans in store for the birth of their baby daughter would be an understatement.
Going by Duff's Instagram Stories, you could see Matthew Koma's anticipation since he got a haircut especially for the event and then dyed his hair pink for his little girl.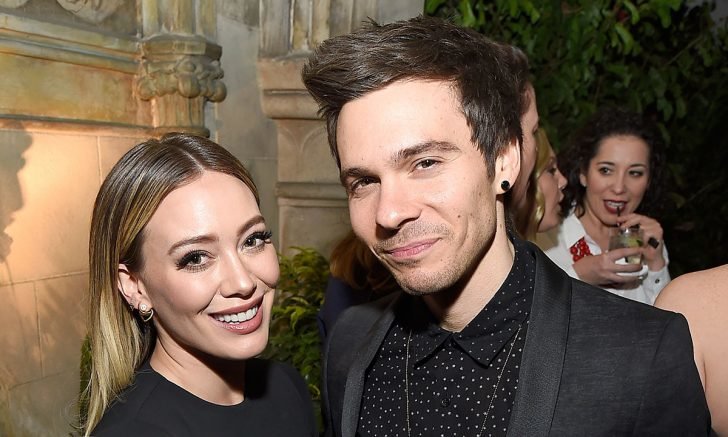 Closer
The arrival of baby Banks brought the cute little family undoubtedly closer, and they frequently shared pictures of the four of them spending time together.
Koma and Duff were already strongly committed to each other, they only needed to make it official. With the engagement, we hope it's not too soon to ring the wedding bells!
Talking to E! News, Duff revealed that her mom simply adores Matthew. If that isn't a parent's blessing!
She attended the party Duff threw for his birthday, and kept going on about how Matt is the best and how much she loved him.
Duff even joked that her mom should notice her more than she did her boyfriend! All the same, the couple is doing great and we wish them the best that life's got to offer.