Verily's Fay Schaeffer loves sharing her personal experiences with her readers. Earlier this month, she shared an encounter she had with a homeless man.
While going about her business, the man approached her, said hi, and asked if she could spare $1 for him.
To this, she replied she didn't have anything on her, a reply that the man took in stride. He said that it was okay, and proceeded to tell Schaeffer that he loved her.
He actually said it twice, once on either side of the declaration that probably no one had expressed the emotion to the writer.
As she went on her way, the homeless man's words stuck with her. In truth, no one had told her that they loved her, and for a significant amount of time.
Everything in Chaos
At around that time, it seemed as though everything was going wrong for her. A few days before, her car had been broken into, and some of her precious items had been stolen. She was also just fresh from a breakup, and work and finances were driving her insane.
Given such circumstances, you'd feel alone, wouldn't you? And Schaeffer confesses as much. It's not that she has no family or friends, but she needed the affirmation that she was indeed loveable.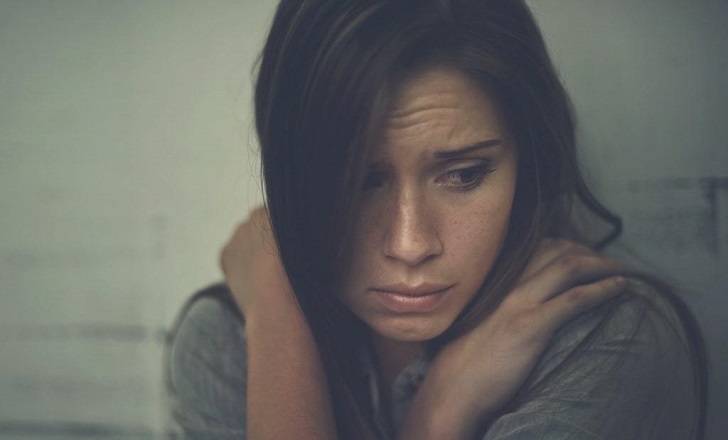 And that fine morning, she got it from the most unexpected of sources: the old homeless man who she'd seen at her corner every so often, but to whom she had given no second thought.
You may want to think that the man was just flirting, but Schaeffer doesn't see it that way. For her, it was confirmation that other people notice her, that she's not just floating away in space.
She hopes that her facial expression displayed the joy that washed over her as the man said those words as she didn't say anything apart from that she loved him too before hurriedly crossing the street.
Terrifying Experience
Hurriedly, yes. For most of us, interacting with the homeless is a terrifying experience. Schaeffer says that such encounters paralyze her, especially when she has nothing to offer them. Most times, she admits, she turns away from them. But is that really the way to go about it?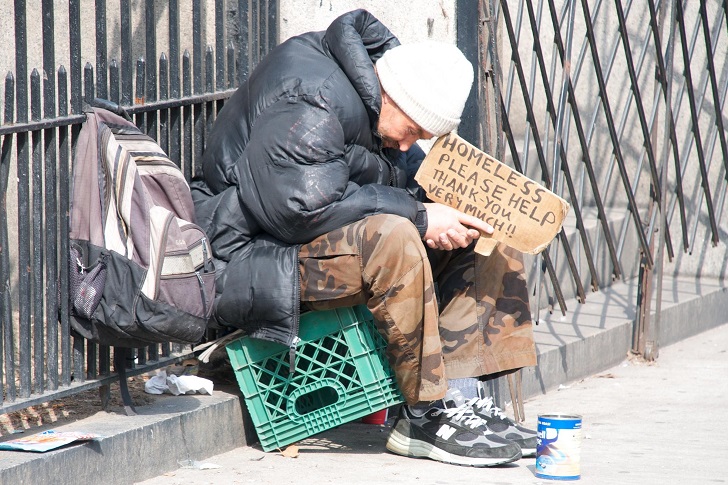 Shortly after her fateful encounter, she says that her priest gave a sermon that made her remember the homeless guy. It was about the intimacy and power of being referred to by your name, and he mentioned that the homeless can go for years without anyone having called them by their name. Horrible, right?
She even felt guilty for all the times she has ignored the homeless, saying that before, she didn't even want to look at them if she could help it. Why is it that we ignore them yet whenever we're asked a question by any other stranger elsewhere, we always reply?
During winter, everyone seems to pay more attention to these victims of circumstances. And while there's nothing wrong with this, Schaeffer says that it is high time we started meeting their emotional needs too.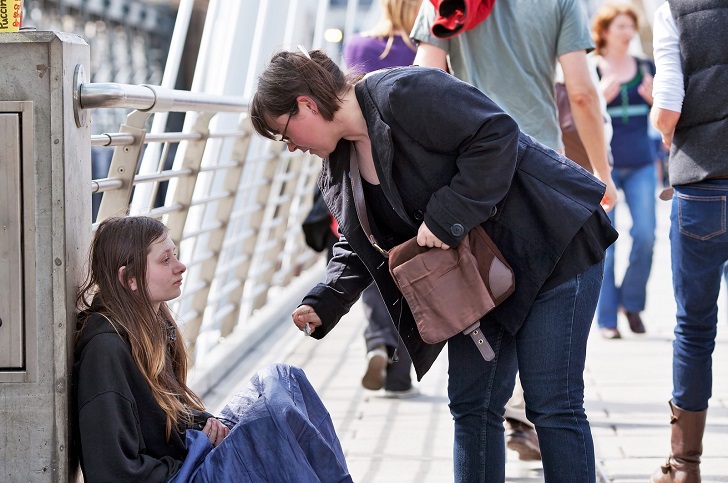 According to her, what they crave for most is attention. If the man poses no threat to you, give him a few minutes of your time, and you'll have put a smile on his face. Let's purpose to be better human beings, shall we?