Does what you wear say something about you? Better yet, does it define you? We may have different opinions on this, but most people would say yes to both questions.
You may wear something to make a statement, or just express a certain emotion. Either way, clothes come in handy as effective tools of communication.
Maintaining this exact school of thought, Halle Berry could be Drake's latest romantic interest. Before you brush this off as hearsay, be patient as we argue our case out.
Did you see that photo of Drake stepping out in a jacket imprinted with Halle Berry's face last month? You could say that it was just a coincidence, but apparently, there was a much deeper meaning behind it.
Halle Berry Jacket
This act by Drake caused quite the stir in celebrity circles, so much so that even Jimmy Fallon felt compelled to ask Halle about it when she appeared on his show to promote her upcoming movie, the latest John Wick installment.
Knowing Jimmy Fallon, the host wittily introduced Drake into the conversation, saying that he saw him rocking a jacket with her face on it.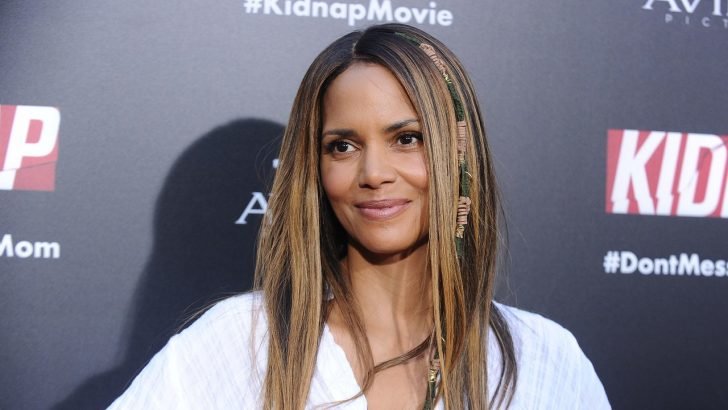 And guess what? Halle wasn't even surprised. She was already aware of it, and she had no problem with it whatsoever. In fact, she received Drake's gesture so well that she decided to do something for him as well. As she told Jimmy, she just wouldn't let Drake's deed go unnoticed.
As such, she posted an image of her clad in a t-shirt with Drake's lyrics on it, in response. In addition to the striking lyrics, most of hers and Drake fans didn't fail to notice that the t-shirt was the only item of clothing she had on!
Although the lines on the t-shirt aren't from an exclusive Drake song (they're from a Big Sean single that he features on), Halle Berry more than makes up for this in her caption which is all Drake.
See where we're coming from? We can't be the only one thinking that these two are an item! Because something's certainly cooking behind the scenes.
Drake apparently gifted the jacket to Halle, who in turn re-gifted it to Jimmy Fallon. Now you might think that this negates the argument that the two are dating, but feelings go way deeper than a jacket, don't they? And Halle could have re-gifted it simply to throw us off the scent, but we are smarter than that.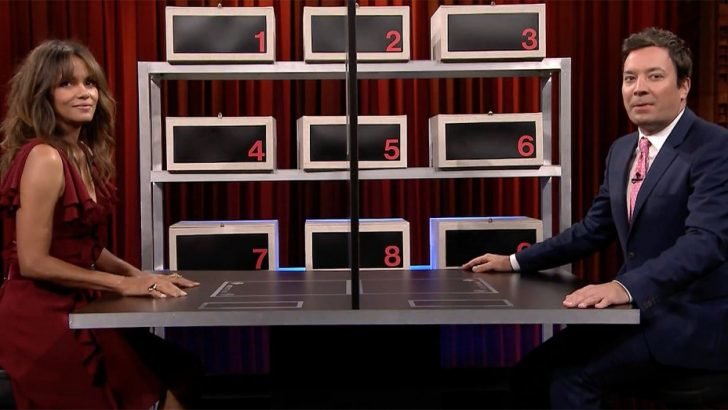 Dating History
Halle Berry has quite the dating history, but so does Drake. Maybe being two peas in a pod is what they're riding on. After all, don't birds of a feather flock together?
Halle has been married to Oliver Matinez (2013 to 2016) with whom they share a son and to David Justice (1992 to 1997), and has also dated Alex da Kid, Gabriel Aubry, Terrence Howard, Michael Ealy, and Eddie Murphy. The actress has also been romantically linked to Kevin Costner, Danny Wood, and Spike Lee.
Drake, on the other hand, has dated sisters India Love and Crystal Westbrooks (at different times obviously), Shaye G, Sophia Marie, and Dollicia Bryant among others. What the future holds for him and Halle Berry, we can only wait to find out.