The general public has always had a fascination for the royal family—especially when it comes to the most celebrated events in their life. After all, their traditional celebrations can be quite extravagant. So when the announcement of Princess Beatrice's wedding venue came out on February 7, everyone was excited to hear that the place holds a substantial role in royal history.
The Grand Venue
Princess Beatrice of York and her fiance Edoardo Mapelli Mozzi wanted to get married in the Chapel Royal located in St. James's Palace on May 29, which was to be followed by celebrations in the gardens of Buckingham Palace. Unfortunately, their nuptials got canceled due to the coronavirus crisis, as told by their spokesperson to PEOPLE. Nonetheless, we can still look into their breathtaking wedding venue.
A Place Where History Repeats Itself
The Chapel Royal of St. James's Palace holds many memories of the traditions linked to the royal family. Queen Victoria and Prince Albert got married there back in February 1840. It is also famous for celebrating the religious fest where Prince George and Prince Louis were christened. Amusingly, Princess Beatrice was also baptized in this chapel back in 1988.
Compared To Others
It is not as big as St.George's Chapel, where Prince Harry and Meghan Markel got married in May 2018 and where Princess Beatrice's sister, Princess Eugenie, also had her wedding. However, this one is still enormous, for it can accommodate almost 150 royal guests.
St. George's Chapel can accommodate up to 800 guests in its royal room. In contrast to that, Westminster Abbey, where Prince William and Kate Middleton got married in 2011, can host 8000 guests at one time!
Behind The Chapel Royal Of St James's Palace
The church was built in 1540, and since then, it had been beautifully transformed by the remarkable Sir Robert Smirke back in 1837. Wood panels now line the walls, complementing the slender stained glass behind the altar.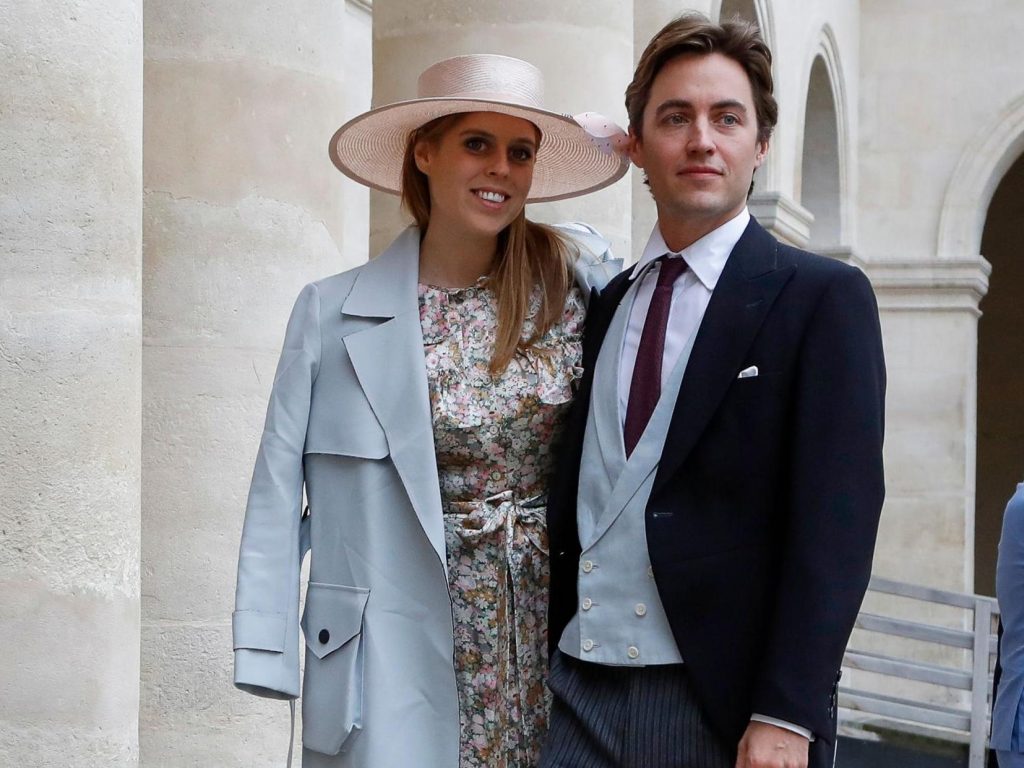 The Chapel Royal's whole structure has an exclusive style and, it's ceiling even exhibits the exceptional vibrant coats of royal engraves painted in a mesmerizing honeycomb pattern. The ceiling art is the masterpiece of the renowned German painter Hans Holbein. As for the sitting arrangement, the majority of the seats are facing inwards, creating a friendly aura among the guests. This church is not primarily bound for royal family festivities, though, as it is a working chapel for the general public as well.
We'll just have to wait and see!
As of now, there are no plans of changing the wedding venue—even though the union of both Princess Beatrice of York and her fiance Edoardo Mapelli Mozzi isn't pushing through anytime soon. As shared by their spokesperson to PEOPLE, the invitations were never sent out anyway. Also, the couple had no intention of broadcasting their wedding ceremony, but we'd still be glad to be updated once they finally start looking into it once again.