The cucumber craze is currently at its peak, now that more and more Americans are becoming increasingly health conscious about what they consume. As a matter of fact, the old myths that cucumbers do not carry any nutrients have been debunked, resulting in a massive demand for this greenish delicacy.
Additionally, cucumbers are every dieter's dream, carrying only a meager 20 calories per cuke; while still bringing forth a myriad of health benefits. That being said, here are 7 perks of consuming a cucumber a day!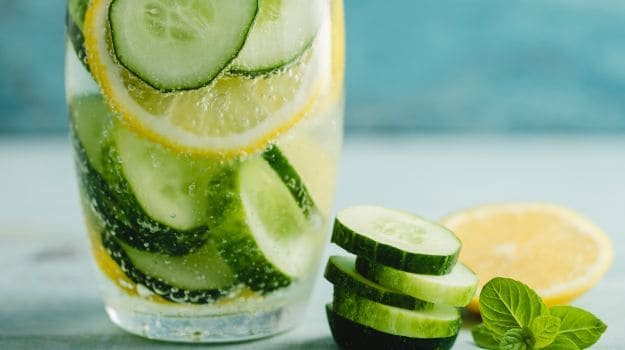 Aids in the promotion of healthy bones
The cucumber hails a tremendous amount of vitamin K, which is one of the key factors for optimum bone health. In fact, just a single cup serving of a cucumber with its peel intact satisfies about 20% of the daily Vitamin K recommendation. In addition to this, it also promotes ideal bone formation, and reduces the risk of developing fractures.
Promotes cardiovascular health
Cucumber juice comes with plenty of antioxidants, one of them being flavonoids. Over the years, flavonoids have been documented to minimize the risk of heart disease. Moreover, the seeds have also proven to be beneficial too. In fact, a recent study published in 2017 documented that subjects who consumed dried extracts of cucumber seeds daily were found to have a significant decrease in LDL cholesterol and triglycerides.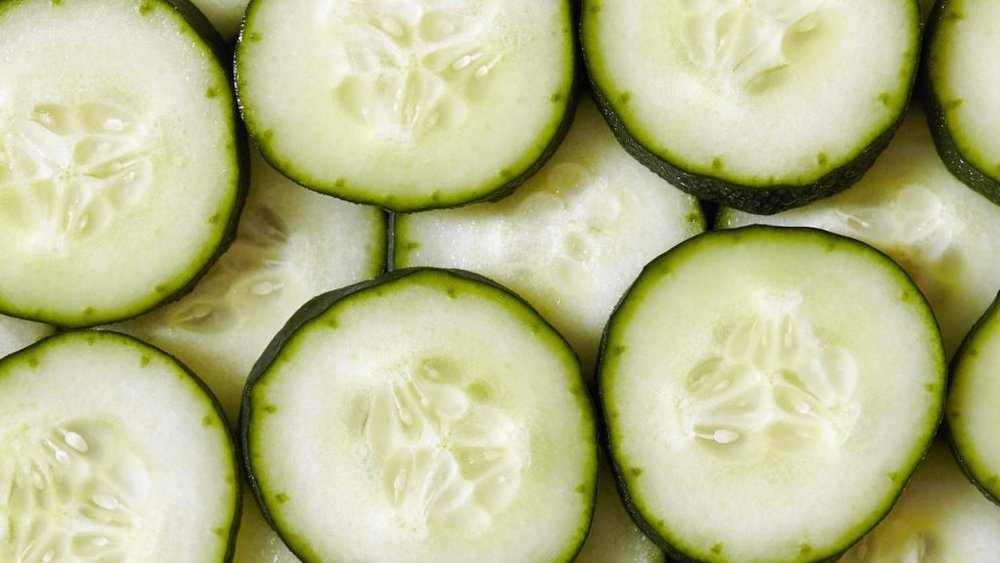 Ideal for hydration
If you've sliced open a cucumber before, one of the things that you'll notice about this fruit is that it contains plenty of fluid. In fact, the USDA documents that one medium-sized cucumber caries roughly 200 grams of water. Hence, adding cukes to your diet not only provides nutritional value, but ensures you remain hydrated throughout the day!
Promotes weight loss
Are you having trouble managing your weight? Looks like a cucumber might be just what you need. That's because cucumbers are low in calories while still being satiating thanks to all the fluids and fiber they carry. So if you're planning to take on a weight loss program, don't forget to add a cucumber to the menu!
Cucumbers reduce the chances of developing cancer
Just like broccoli and kale, cucumbers naturally contain substances known as lignans. They are helpful in that they are converted by bacteria present in the gut to compounds that consequently bind with estrogen receptors, hence minimizing the chances of cancer-related to estrogen levels. Specifically, cancers dealing with the prostrate, the breasts, the uterus, and the ovaries.
Cucumbers promote skin health
The fact that cucumbers contain a good concentration of water, caffeic acid, and vitamin C means that they serve as exceptional anti-inflammatory options.
In fact, this combo of ingredients has been known to minimize skin irritation and provide a sensational soothing effect. It's no surprise cucumbers have been used for decades as a home remedy to treat sunburn and acne.
Say goodbye to bad breath
One of the main reasons that a person might be suffering from bad breath is due to bacteria breaking down food particles stuck between teeth.
However, once you chew a cucumber, the fluid released when combined with saliva will clean the mouth of these bacteria. So if you can't find a breath mint, why not go for the cucumber instead?