When you talk about vitamin C, you immediately think of oranges. Apples are known for being rich in fiber. But, cherries? Most people just associate it with pie or other desserts. However, these often-underestimated small, red fruits pack a mean punch when it comes to these nutrients and other health benefits.
Alisa Rumsey, RD, a New York City-based nutritionist, loves cherries for its great flavor and health benefits; especially the most common variety of tart cherries in the United States, the Montmorency tart cherries. Another fan of cherries, nutritionist and author of The Little Book of Game-Changers, Jessica Cording, RD, agrees. She says that cherries may be tiny, but they are great from a nutritional standpoint.
But what are these nutritional benefits, exactly?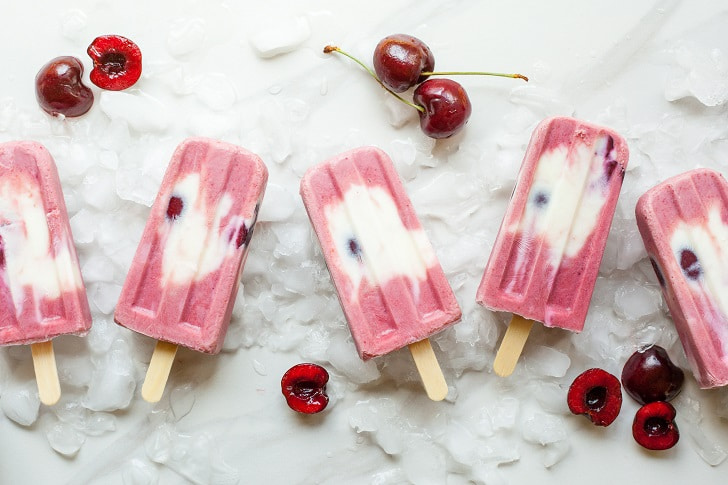 Rich in Antioxidants and Anti-Inflammatory Compounds
Cherries are known for their bold red color, but this is a sign of a nutritional benefit they provide. According to Cording, the pigments responsible for their great color are signs of the abundance of antioxidants and anti-inflammatory compounds.
Rumsey explains that the type of polyphenol that gives cherries that deep red color, Anthocyanins, are antioxidants in the body. A study from the Food & Function journal reveals that consuming 8 ounces of tart cherry juice or 50 cherries every day for 4 weeks can reduce inflammation related to chronic disease.
Good for the Heart
Aside from preventing inflammation, the polyphenols found in cherries also help protect you from heart diseases.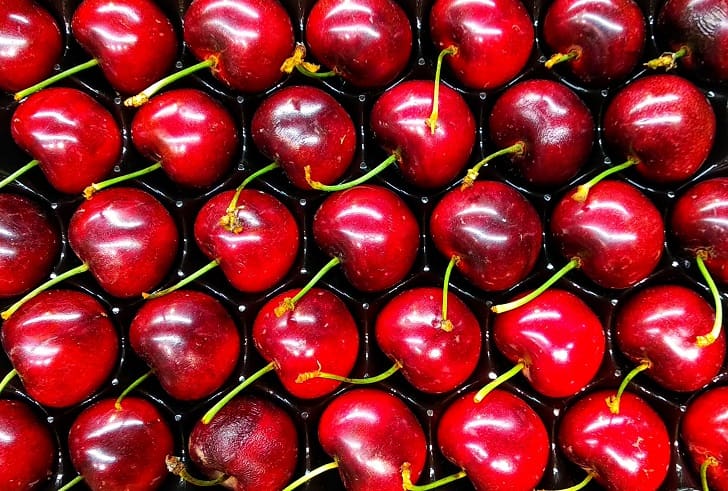 Promotes Healthy Sleep
Only a few food items contain melatonin, and the cherry is one of those. Melatonin is a hormone that aids in controlling your sleep-wake cycle. Eating cherries is not a guarantee that you'll be getting the proper sleep you need, but Cording says it can help regulate circadian rhythm and promote healthy sleep.
Try to maintain good sleep hygiene by keeping screens away before going to bed or having your room cool and dark. To boost the effect, you can also incorporate cherries or cherry juice into your diet.
Increases Workout Performance and Recovery
Rumsey says that tart cherry juice can boost your exercise performance and even post-workout recovery, benefits that researchers have been looking into for years.
Antioxidants, according to the spokeswoman of the Academy of Nutrition and Dietetics, Sonya Angelone, RD, help decrease the soreness you feel after working out. A recent meta-analysis has also found that endurance while biking, running, or swimming was improved significantly when tart cherry juice or powder was consumed prior to the activity.
Helps Maintain a Healthy Gut
Rumsey reveals that there has been emerging research suggesting that Montmorency tart cherries can help keep your gut healthy. Meanwhile, findings from another study point to the positive impact that polyphenols may have on the gut microbiome.
This health benefit may also be because of the fiber content in cherries. Fiber is your go-to carbohydrate for regular digestion and gut health.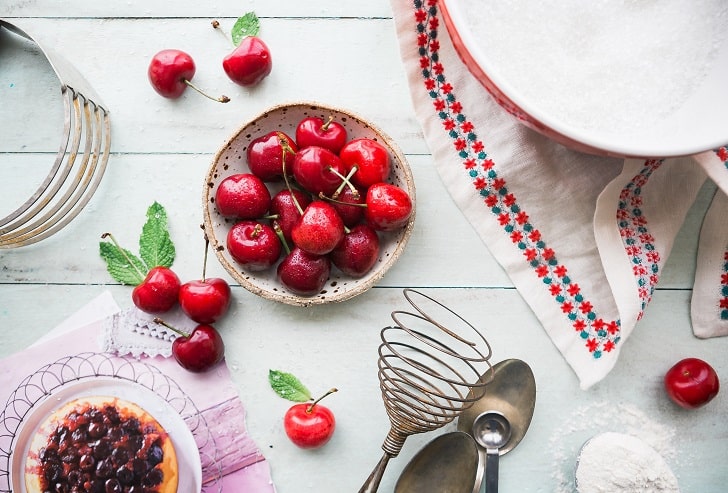 Aids in Weight Loss
People find that flavorful cherries can satisfy their sweet cravings, says Cording. She also says that it can slow down your eating because it can take a while to eat.
So, if you're worried about your mindless snacking, Cording suggests munching on cherries. But ultimately, being mindful of what you're eating and turning to nutritious food to satisfy your sweet tooth can make all the difference.
Boosts the Immune System
With the coronavirus pandemic currently affecting the world, health officials are urging everyone to strengthen their immune systems. Together with maintaining a healthy diet and exercising regularly, you should also load up on vitamin C. Good thing cherries have that too!
Improves Your Skin
Yes, you read that right. Cherries may also help improve your skin quality because of its antioxidants that are fighting the free radical damage throughout your body, including in your skin. Antioxidants don't just do you good on the inside, it also has a positive impact on the outside too.