She is considered to be one of the most famous actresses of her generation, appearing in almost every film genre with the movies "50 First Dates," "Charlie's Angels," "E.T." and more. This time, actress Drew Barrymore is taking on the spotlight on the second season of her original Netflix series entitled "Santa Clarita Diet."
The first season of the series got some pretty great reviews that led to it having a season two. Santa Clarita Diet revolves around a woman named Shiela Hammond and her family, who are struggling to keep her secret as well as help her through it. That secret turned out to be the fact that she mysteriously turned into a zombie.
This original Netflix series, of course, took a major turn since which made it so loved by the people. Its first season premiered last year which only consist about 10 episodes. Despite how it is so accepted and a lot of people loved it, Santa Clarita Diet still faced a bit of controversy because of how graphic their scenes are.
Most scenes contain blood and some body parts because of Barrymore's character being a zombie. For its second season though, the actress revealed that she felt like it is her responsibility to lose a bit of weight.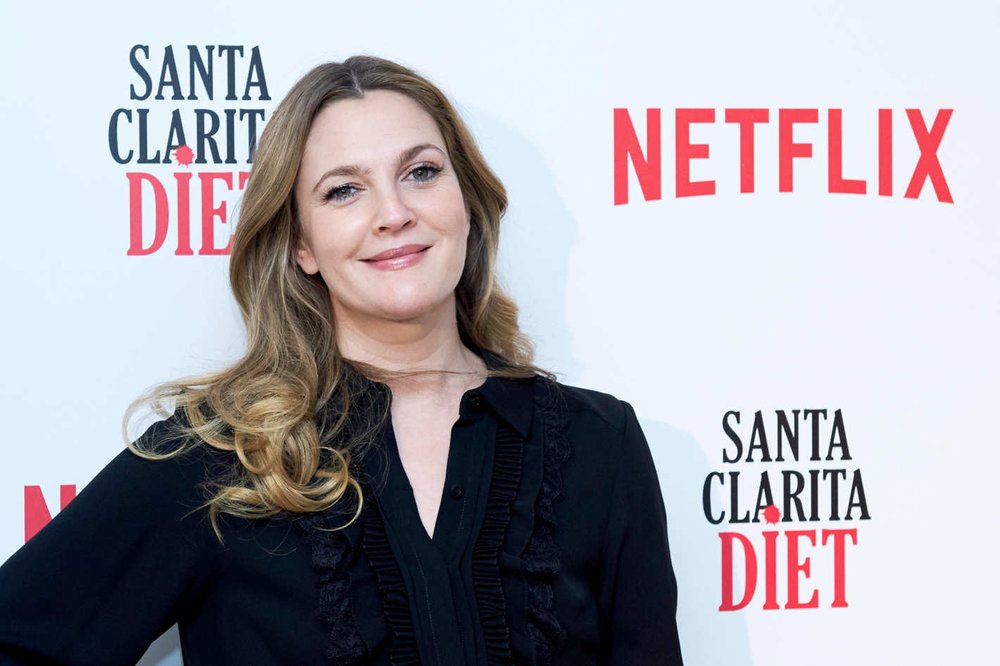 Drew Barrymore at the Santa Clarita Diet 2 Premiere
Drew Barrymore's Zombie Character Transformation
The wait is finally over for the fans of the much awaited season two of the Santa Clarita's Diet starring Drew Barrymore. It actually premiered the last 23rd of March and people have been loving it so far.
Almost everyone loves Shiela, even Barrymore herself admits that she actually feels some sort of relation to her character that in fact, she admitted during their press conference that she feels somewhat inspired by her zombie character in real life. Barrymore explained how her zombie character is actually feeling at its peak.
As if she is incredibly happy and content with her life, she even used the words "thin, empowered, and healthy" to describe it, especially because her diet is being satisfied. The actress also mentioned how euphoric her character is like. This is just some of the reasons why Barrymore just try so hard to put herself into that kind of state, which is like naturally high, fit and healthy all at the same time.
On the second season, she explained how different her character turned out to be. This is all because, on their first season, Shiela was really awkward and does not have any bit f confidence in her, but when she turned into a zombie, it was like she is now a better person.
Barrymore said that she absolutely loves playing her character but there is one specific thing that's she absolutely loathe, and that is the taste of the fake blood, guts, and organs.
As a zombie, her character is supposed to love it, but Barrymore said in an interview how disgusting it really is. She even revealed that they are actually dried apples, wet cake, beef shakes, and more.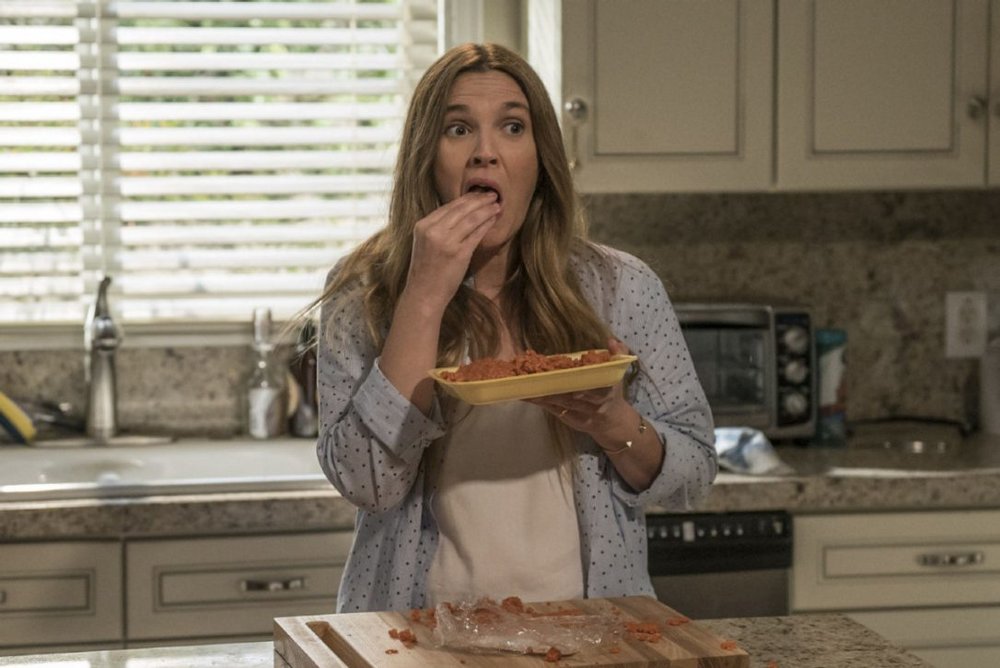 Drew Barrymore reveals weight loss journey inspired by her character
Her Real-Life Weight Loss
The 43-year-old Santa Clarita Diet actress also revealed that it felt like it is her responsibility to actually get fit to get into character, which is someone who is on an all-protein diet.
Her flesh-eating zombie character pushed her to drop 20 lbs even before filming started for season 1. She said that there was no excuse for her not to go on a diet so she would stick to her role.
The actress also revealed that she has actually experienced body shaming just like almost every woman in the industry. In an interview with the Late Late Show With James Corden, she revealed how people have been kind of hinting that she needs to lose a couple more pounds.
Even her own mother is recommending that she should get her fats frozen by CoolSculpting. These subtle hints from her family seem to be a little too harsh since it is her own family and not just some haters.
Her decision to actually lose weight came to her while she was actually having a rough time with her life because of her divorce with her now ex-husband Will Kopelman. They are currently co-parenting with their two daughters, 5-year-old Frankie and 4-year-old Olivia.