With the demands of everyday life, it is no secret that most of us feel stressed. Truth be told, we face challenges everywhere, mostly at work and at home.
Stress can affect both our physical and mental health, affecting our appetite, sleeping patterns, and according to dermatologists, our skin is also not spared.
Increased stress levels can aggravate rosacea and eczema, resulting in hair loss and profuse sweating. Stress can also initiate new skin conditions, as Dr. Karen Mallin explains.
The medic talks of psychodermatology, a field that explores the effects an individual's emotions have on their skin.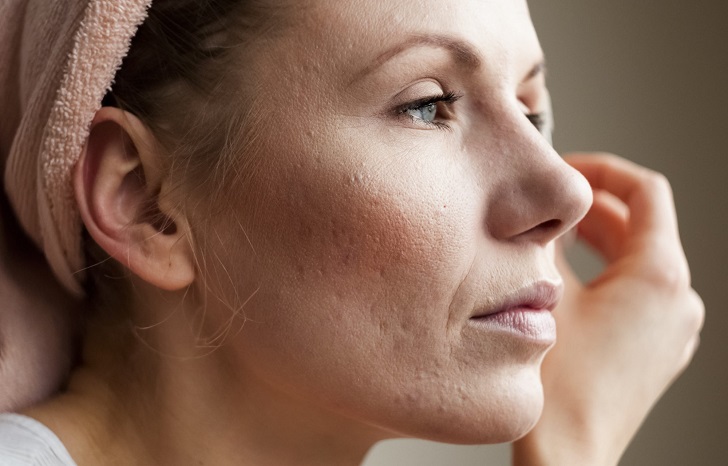 Dr. Marisa Garshik, another professional in the field, delves further into exactly how stress affects the skin, and here are some of the insights she gives.
Acne
Acne may be common in puberty, but did you also know that adult acne is a thing? Dr. Garshik says that it has several triggers, with stress being one of the major ones.
When stressed, the doctor says that our bodies undergo hormonal changes. They culminate in the release of stress hormones, including cortisol, which increases oil production in the skin. At such a state, Dr. Garshik says that you are at a higher risk of acne breakouts.
Eczema
If your eczema has pretty much in control then starts suddenly flaring up, you may have to soul search on exactly what is stressing you up. If you didn't already know, eczema presents as an itchy red rash, caused by inflammation.
Stress, according to Dr. Garshik, increases inflammation, thus worsening the skin condition. The aggravated eczema could then lead to an even higher stress level in the patient, making it an endless vicious cycle. The remedy here is to try an minimize the irritation, which the doctor says can be managed by moisturizing the skin.
Rosacea
Red bumps and flushing are characteristic of this skin condition, with both being as a result of inflammation. Just as stress works to aggravate the condition in patients with eczema, so does it in people living with rosacea.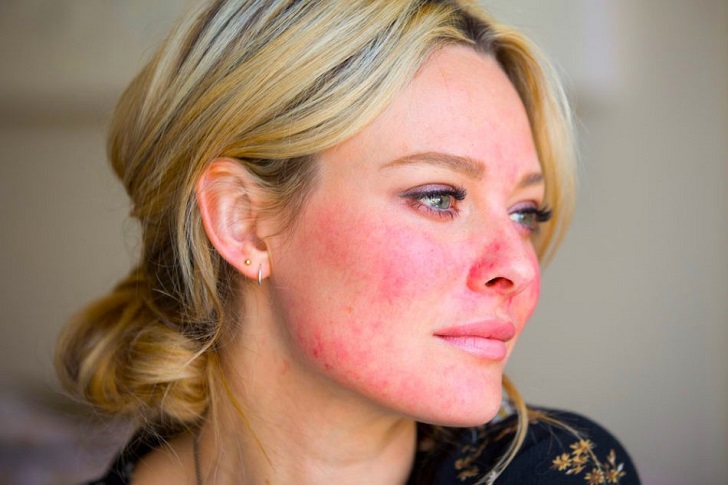 Hives
Hives, otherwise known as urticaria, is a skin rash caused by increased levels of histamine in the body. In most cases, the condition presents as a reaction to certain foods or drugs, but Dr. Garshik insists that stress could also trigger the rash.
She advises you to visit your doctor to determine the exact cause of the rash if you are suffering from one.
Poor Undereye Appearance
Dark undereye after a night or two without sleep is normal, but if it persists, this could be your face screaming that you are stressed.
You may not want to admit it to yourself, but you tend to take less good care of yourself when you're not feeling a hundred percent. Could stress be the reason for your insomnia?
While you may be quick to buy a product that will hide the dark undereye, it would be in your best interests to reevaluate your mental health.
Dry, Flaky Skin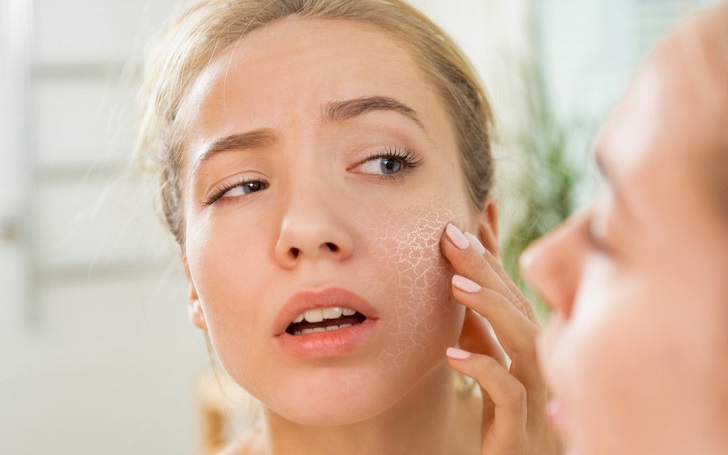 Is your skin texture changing? Then your stress levels may be a bit off the charts. According to Dr. Garshik, the body produces less hyaluronic acid when we're stressed, translating to less moisture in the skin. This dehydrates the body's largest external organ, making it appear dry.