A lot of people envy celebrities because of their "oh so fabulous" lives having all the fame and fortune they need. Most people wonder how great it is to have such lavish lifestyle. However, they don't exactly realize that it is not just always about fame and fortune because having those things mean that there is always a catch.
Celebrities may be so loved by their fans, but then fans or not, there will always be those people who will notice every single flaw. Since celebrities are often caught by the paparazzi or just post photos of them on their social media, people could easily give their comment and say what they think, whether it is nice or not.
One of the most popular thing today that is too far from being nice is body shaming. People think that ordinary people get body shamed most of the time but celebrities are prone to it as well because they're public figures. It is now a common thing especially on social media, but as a celebrity, you have to keep an image of always being reasonable as well as be a good example to everyone no matter how much you want to cuss back on those body shamers. This is exactly what former Disney star Selena Gomez did when she just got body shamed.
Selena Fights Back
25-year-old singer Selena Gomez is no stranger to criticisms, especially on social media. This time around it was involving her bikini photo that was captured by a paparazzi while on a yacht somewhere in Australia.
According to some sources, she didn't go there with her rumored on-off again boyfriend Justin Bieber because they have reportedly split up once again and are spending some time away from each other, which is why she was the only famous face that was photographed.
The said photo gained tons of dislikes even if there isn't anything wrong it with technically. However, the public's response to it is too far from being nice. Some people have been criticizing the said photo, but the singer didn't let it get to her, in fact, she posted a video on her Instagram page with such a powerful caption.
Gomez explained how beauty is actually a myth because people are always too busy trying to look perfect whereas there isn't such thing. She describes it as some sort of a trap for modern women and how it pushes the "endless cycle of hopelessness, self-consciousness, and self-hatred.
Gomez also stated how women try so hard to be good enough for the society's simply impossible standards when it comes to flawless beauty. Finally, she said that it was her own personal choice to be happy and to take care of her well being and she is not doing it for anyone else or trying to prove something to someone.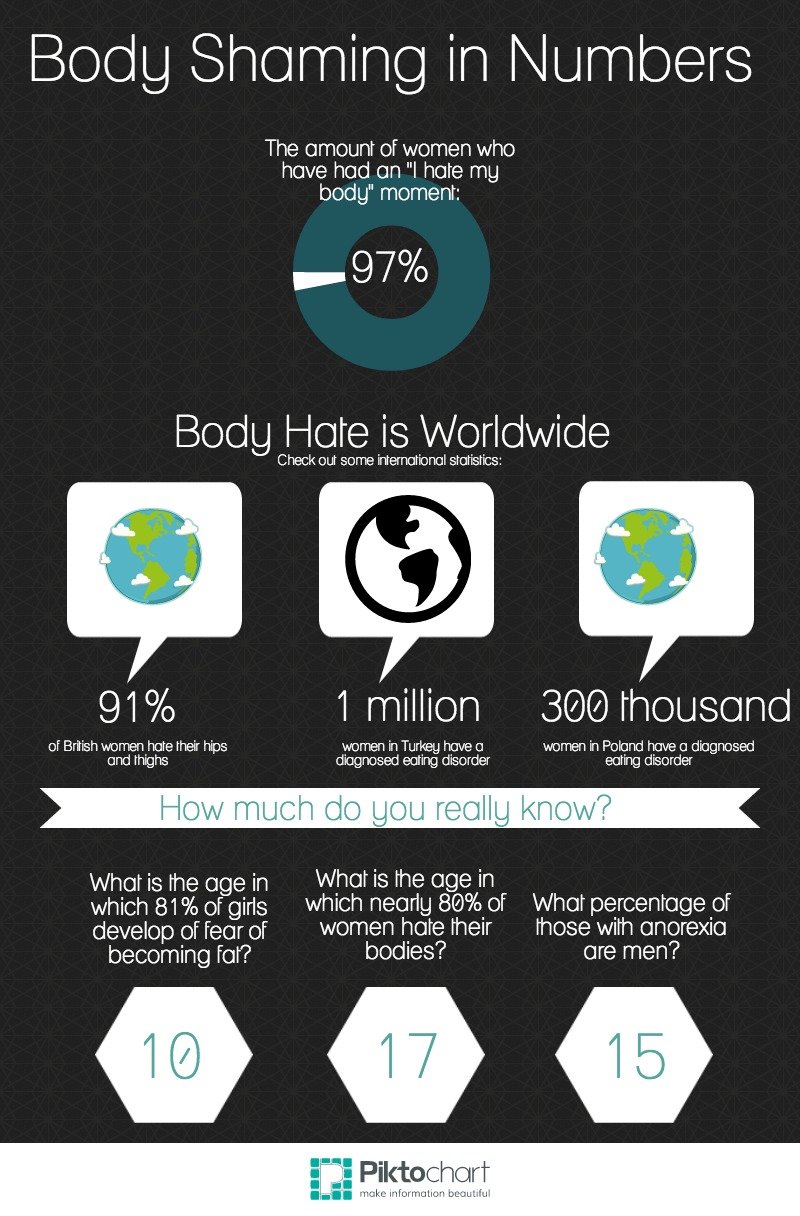 This powerful post didn't just shut down those who are body shaming her but it is also acknowledged by some other celebrities such as model Bella Hadid who even liked the post herself and also comedienne actress Amy Schumer.
Schumer reposted Gomez's video and stated how the singer is truly such an inspiration to her and her friends who have been trying every day to feel good about themselves. Schumer explained how much it is right to simply be the best version of yourself and not try to be like others and just love who we are.
Why Do People Body Shame?
It seems like body shaming is actually more common to women compared to men, although it is present on both, women are considered to be a little overly-critical not just about others but to themselves as well. Experts say that this has always been around but the presence of social media has given people the confidence to say their thoughts out loud especially if they are about to say something that is not so nice.
Body shaming is unfortunately everywhere, criticizing someone else's body type, someone else's fashion sense, their hair, face, skin and making them feel unpleasant is taking over the world of social media and it is just getting worse.
Celebrities face it every single time and that is one price to pay now. It is no longer something people could avoid despite how many body positivity campaigns get launched.