During the first few days or weeks of going on a low-carb diet, you may think that everything has carbs in it. However, there are a lot of options for low-carb food. 
What is Considered High-Protein, Low-Carb Food?
According to nutritionist Sonya Angelone, this type of food should contain protein that is at least the same amount as its net carbs, which are carbs that the body can digest for energy. Since your body can't digest fiber, it should be subtracted from the total carbs in a food item to determine the net carbs.
With the current COVID-19 outbreak and the stay-at-home policies that are being imposed around the world, maintaining certain diets can be a challenge since you may have to limit your trips to the groceries in the meantime. To make sure that you can still follow your diet plan, stock up on these low-carb, high-protein food items to last you through a couple of weeks.
Eggs
Vitamin D can aid in bone and tooth health, but it's a hard-to-get nutrient. Fortunately, a large egg is a great source of this. Aside from vitamin D, it's also a good source of an under-recognized nutrient that's important for the memory called choline.
Avocado
Its high amounts of fiber and the heart-healthy monounsaturated fats make "avos" a nutritional powerhouse. Most people consume avocado as a snack. You can try rolling it up in a piece of deli turkey, which is also a low-carb, high-protein food item.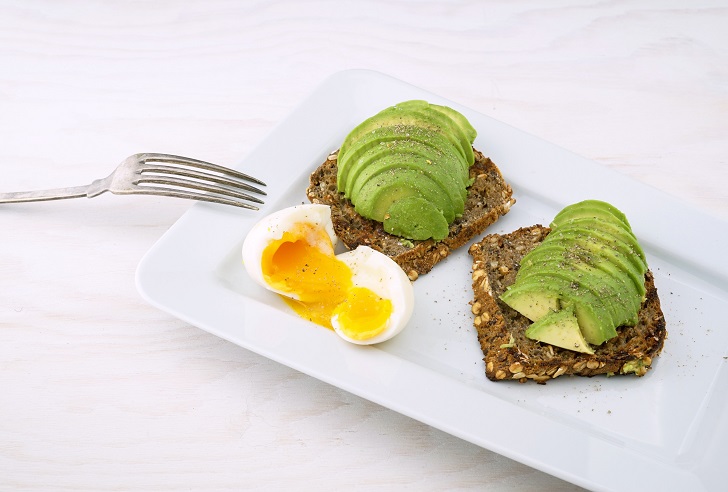 Chicken
One of the most popular components of high-protein diets is chicken. The skinless chicken breast part is a great source of lean protein. Unlike other meats, it has low levels of saturated fat. It can be a great help in trying to watch your weight.
Canned Tuna
This is one of the easiest food items to store, so it can be a staple in your kitchen. Just about 2 ounces of this protein can make any meal or snack high-protein. Since it's a versatile ingredient, it can be made into various dishes like tuna salad or tuna sandwiches.
Greek Yogurt
There are now low-sugar options of Greek yogurt in supermarkets. You can eat your yogurt by adding in berries or nuts as toppings.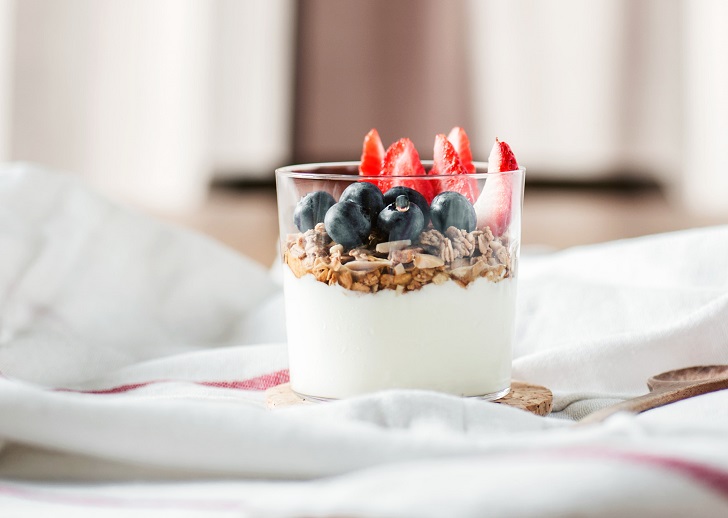 Salmon
For this kind of diet, you can certainly rely on fish and its brain-boosting protein. The fatty types, like the salmon, can help you get essential omega-3 fatty acids that can help maintain the health of your arteries, inflammation, and brain.
Asparagus
These long green sticks also have a long list of nutrient benefits. This includes protein, antioxidants, and vitamin K. This high-protein vegetable is great to incorporate in meals a few times a week. To cook, you can grill them over some olive oil or cheese. 
Shrimp
Shrimps are carb-free and are underrated lean protein sources. Just one serving of shrimps can fulfill almost half of the daily value of protein. That pink color when it's cooked? It's from an antioxidant called astaxanthin, which aids in skin and heart health.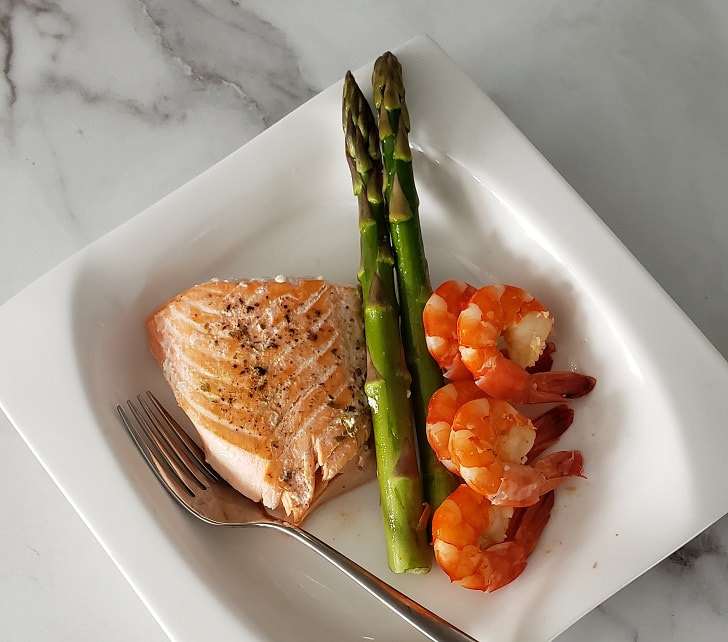 Almond Milk
Almond milk, as long as it remains unsweetened, is good for a low-carb, high protein diet. This also applies to almonds, almond butter, and almond flour
Snacking Cheese
Although cheeses like Cottage, Mozzarella, and Ricotta are also low-carb, high-protein cheeses. Nutritionist and author Lauren Harris-Pincus says that string cheese could work. Just one cheese round can give you four grams of protein and zero carbs for just 70 calories.