Recently, spirulina has been dominating the headlines in the fitness world. This new and bizarre superfood has become a staple for most healthy eaters recently. While its notable bluish-green color may seem strange to consume, this superfood comes with tons of health benefits.
According to Foodtrainers.com nutritionist, Carolyn Brown, RD, bacteria tend to form a green film on the surface, especially on stagnant water, so spirulina is a good food for your good bacteria to feed on! Let us get to know spirulina and the health benefits it can bring to our body.
What is Spirulina?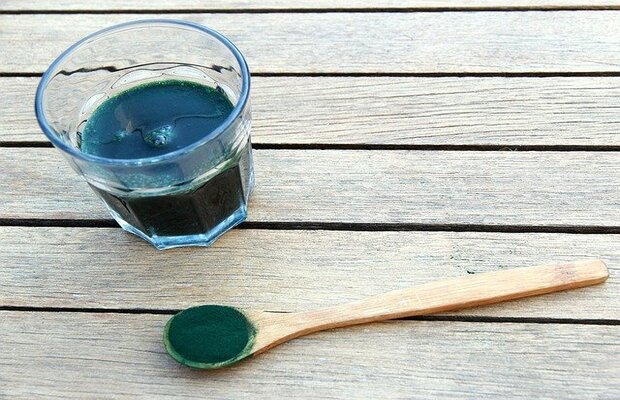 Spirulina is a microalga with a bluish-green feature that typically grows in natural springs, saltwater and freshwater lakes in tropical and subtropical climate. In order to consume this superfood, the microalgae must be dried and pulverized according to Dr. Brown.
Then, it'll be combined with other superfoods ingredients like maca or wheatgrass. It can also be made into a powder and then added to your concocted beverage or baked foods. If you don't like the hassle of pulverizing spirulina, you may opt to consume it as a capsule supplement.
Health Benefits of Spirulina
It's Packed with Nutrients.
A daily dose of 7 grams (or about one tablespoon) grams of spirulina can give your body the following nutrients it needs:
4 grams of protein

11% of the Recommended Dietary Allowance (RDA) for Vitamin B1 (Thiamin)

15% of RDA for Vitamin B2 (Riboflavin)

4% of RDA for Vitamin B3 (Niacin)

21% of RDA for Copper

11% of RDA for Iron
It's also packed with other nutrients like magnesium, manganese, and potassium which are vital for the nourishment of your body.
Aside from these nutrients, consuming spirulina can give you 20 calories, 1.7 grams of carbohydrates, and around 1 gram of both omega-3 and omega-6 fatty acids. The quality of its protein and amino acids are better than what you get in eggs, according to the study.
It contains Powerful Antioxidants and Anti-inflammatory Properties.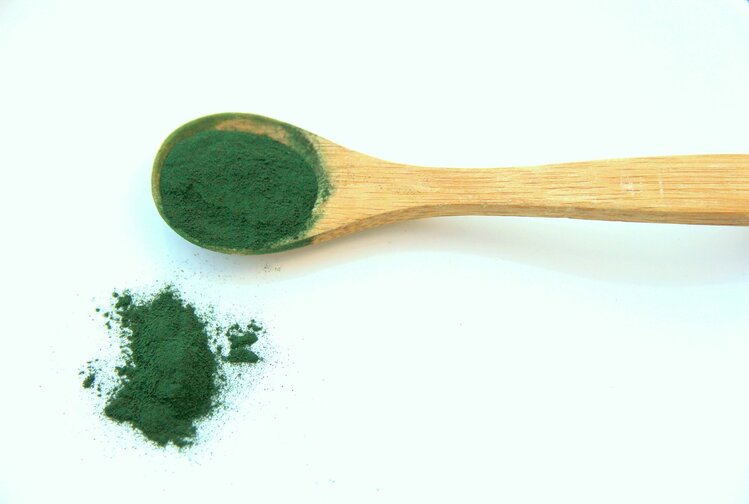 The oxidative damage harms our cells and even our DNA, which can cause chronic inflammation and trigger diseases like cancer.
But you can protect your body against oxidative damage by eating foods with antioxidant properties like spirulina! Spirulina contains an active component called phycocyanin which fights free radicals and prevents chronic inflammation.
Lower LDL and Triglyceride Levels
According to Brown, people who are suffering from high LDL cholesterol levels increase their risk of acquiring cardiovascular diseases like heart disease, stroke, or high blood pressure.
You can fight this by taking spirulina, as it has shown to have beneficial effects on diabetic and heart patients.
According to the study conducted on 25 patients, consuming 2 grams of spirulina per day have lowered their triglycerides down to 16.3% and LDL by 10.1%. You can also lower these down further (while increasing your HDL or good cholesterol level) by increasing your spirulina intake per day.
It Has Anti-Cancer Properties
One research study determined the effects of spirulina on about 87 Indian people diagnosed with precancerous lesions or also known as OSMF in the mouth.
The patients were divided into two groups who consume and don't consume spirulina. Around 45% of the patients who consumed 1 gram of spirulina per day for a year had a complete regression of lesions in the mouth. While the remaining 7% continue to develop lesions again.
The same was true for those who stopped taking spirulina after the study. In another study conducted on 40 subjects diagnosed with OSMF precancerous lesions, consuming 1 gram of spirulina every day contributed to reducing its symptoms compared to taking the drug Pentoxifylline.
Helps Fight Against Anemia
Anemia is characterized by a reduction of the red blood cells in your body. This illness is common to elderly people, who suffer from weakness and fatigue due to their low hemoglobin count.
In a study conducted in 40 older people who suffer from anemia, consuming spirulina as a supplement helped increase the hemoglobin content on their red blood cells. It also helps improve their immune function.