Kris Jenner handles the careers of her six children and their businesses while being the star of the popular reality TV show Keeping Up with the Kardashians. Despite all this, she never ceases to amaze us with her fit and healthy lifestyle.
In February, Kris shared how to always be in the A-game through an Instagram video she made with Good American—the denim brand of her daughter, Khloe Kardashian. Apparently, it all boils down to one strategy: Make health your priority.
Sleep Is A Must For This 'Momager'…

Through the video, Kris shared that if you want to stay ahead of everyone, you must reevaluate your priorities and focus on having a healthy routine. For her, that includes getting at least 8 hours of sleep every night. The 64-year-old star has admitted that she used to only get in four to five hours, but the older she got, the more sleep she needed.
Sleep is quite a hot topic in the health department—especially for folks who hold demanding jobs. Microsoft co-founder Bill Gates has even written in a blog post that all humans require around seven hours of sleep, although most of us people convinced themselves that they don't. During a 2016 interview with Thrive Global, Amazon founder/CEO Jeff Bezos also stated people need to get eight hours of sleep to feel enthusiastic and full of energy.
But She's Also  A Morning Person!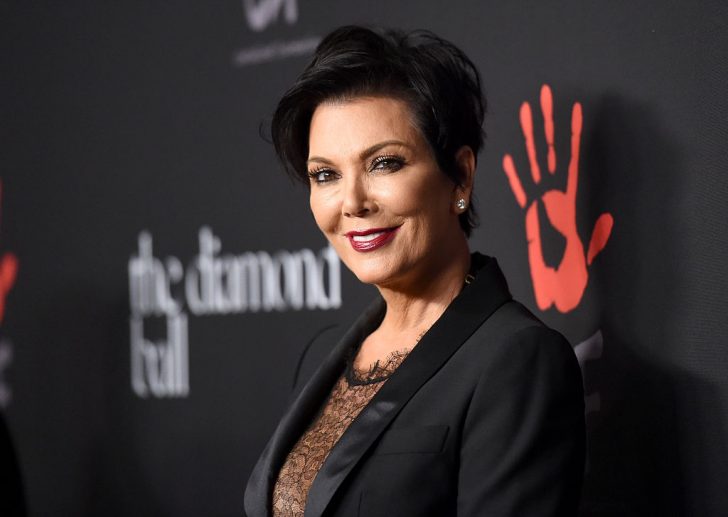 Although Kris values her sleep, she's also an early riser kind of gal. In fact, she wakes up at around 5 a.m. to start her day with a workout. By then, she either goes on the treadmill or does Pilates.
As Kris has shared with Kourtney Kardashian's lifestyle brand Poosh, she usually watches the news as she hops on the treadmill for about 45 minutes to an hour. The 'momager' feels like she's ready to take on the day after she's done her cardio, since she's prepared, mentally, emotionally, and physically.
The Science Behind Kris Jenner's Hit Routine 
There's actually a scientific explanation for the success of Kris's morning ritual. Studies have proven that exercise enhances memory and problem-solving skills, and helps us cope with stress better.
According to the Anxiety and Depression Association of America, some of the benefits of regular aerobic exercise are decreased tension, elevated mood, improved sleep, and heightened self-esteem. With three to five days a week of 30-minute workouts, symptoms of depression or anxiety can also be dramatically reduced.
With all this explained, we now understand how the CEO of Jenner Communications can take on so many tasks while remaining in tip-top shape. She's even said that she still works even in her sleep!