TV icon Ellen DeGeneres continues to collect laurels with her recent feat. During the 77th Golden Globes ceremony on January 5, 2020, the 61-year-old comedian and TV host was honored with a lifetime achievement award.
DeGeneres, who has broken barriers in the entertainment industry, has become one of the most recognized people on television.
She is the second recipient of the Carol Burnett Award, an honorary Golden Globe award that was established by the Hollywood Foreign Press Association to recognize the new Golden Age of American television. The first awardee was Carol Burnett herself during the 76th Golden Globes in 2019.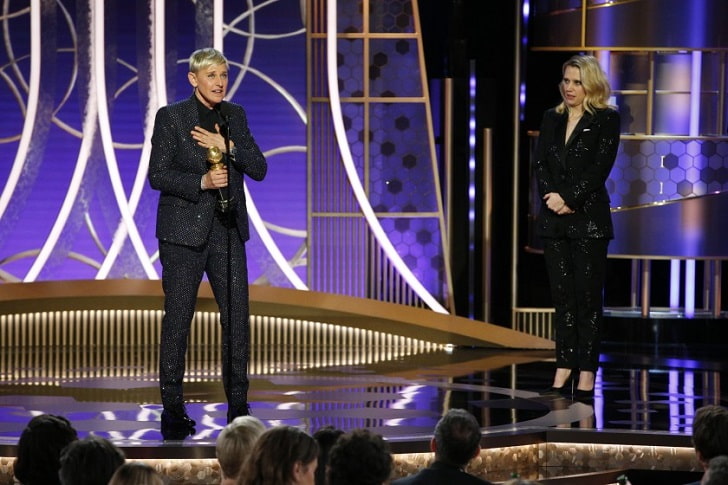 During her acceptance speech, DeGeneres said that all she ever wanted to do was to make people laugh and feel good. For her, nothing beats the feeling she gets whenever people tell her about the positive impact that she has made through her show.
She expressed her gratitude to her viewers who, after watching her current talk show, were inspired to also support and encourage the people they encounter in their lives. DeGeneres also applauds the power of television and is honored to be part of uplifting audiences across the globe.
Saturday Night Live's Kate McKinnon thanked Ellen in her introduction during the awards show. She said that it takes brave people like DeGeneres to change the attitude of society and that she's grateful for her.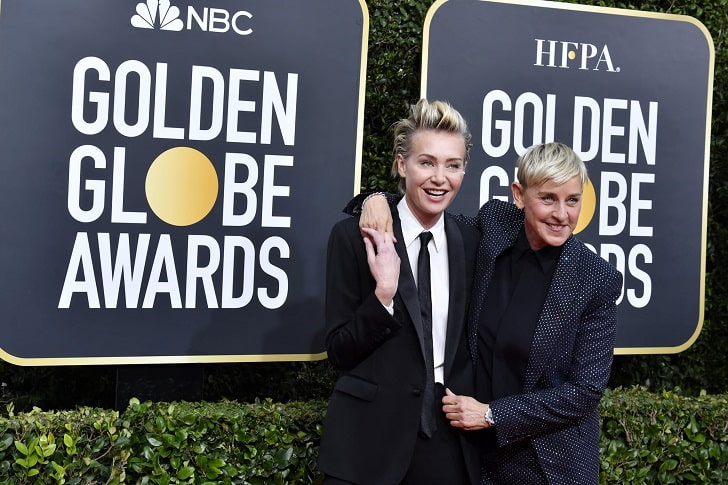 Before becoming known as one of the most prominent TV personalities in Hollywood, Ellen started her career in her hometown of New Orleans by doing stand-up comedy. Her hard work paid off when she eventually moved to take over television.
In the mid-1990s, she had her own eponymous sitcom titled Ellen. However, it got canceled in 1998 after four years of bringing laughter to audiences.
Fortunately, DeGeneres made a resurgence in the 2000s when she returned to television in 2003 through the talk show The Ellen DeGeneres Show, which is now on its 17th season. It has already earned 61 wins and 166 nominations in the Daytime Emmy Awards as of 2019. It has also won 17 People's Choice Awards and is one of the 20 most-subscribed YouTube channels.
It looks like the well-loved talk show will be staying on the air for three more years after Ellen signed a deal in May 2019 that will extend it until 2022.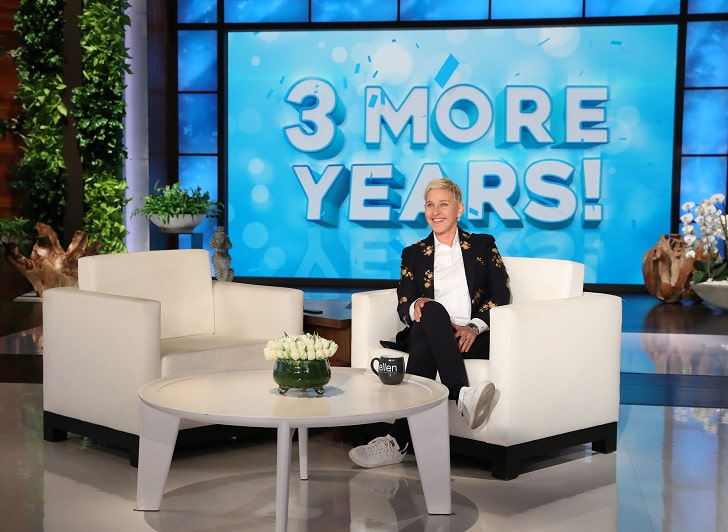 Aside from her TV career, DeGeneres also found more fame over the years for being the voice of Dory in the animated movies Finding Nemo in 2003 and Finding Dory in 2016. She has also hosted the Oscars twice already.
Ellen has constantly supported various animal rights and humanitarian causes. She champions animal conservation and has shown support for a sanctuary for abused animals in California called The Gentle Barn. Ellen was even named Woman of the Year by the People for the Ethical Treatment of Animals (PETA) in 2009.