With the ongoing threat of the COVID-19 pandemic, more companies are now implementing work-from-home policies and have allowed employees to work remotely. At the same time, the employees are also adjusting to a new set-up to maintain their productivity level.
Being able to work from your home may sound like a real luxury, but it's certainly not easy. With an abundance of distractions around your house, staying focused and productive may be quite a challenge for most. Different jobs and career types have different requirements, but these key strategies can help get tasks done efficiently.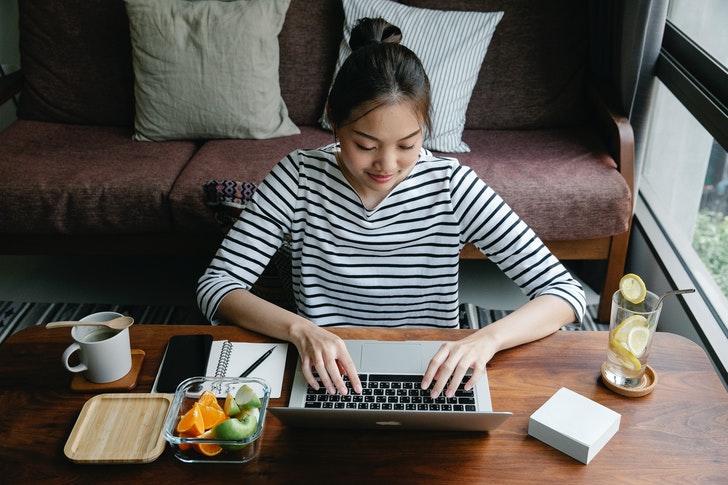 Make a Routine and Stick to It
Working from home means you don't have to get up extra early and endure a commute to and from work. However, that doesn't mean that you'll stop doing your usual weekday morning preps.
Treat your weekdays as any other workday when you were working in an office setting. Wake up at your usual time, take a shower, and wear clothes meant for going out of the house. These can help in your mental preparation for the day and get you into the "I'm going to work" mindset.
Have a Designated Work Space
No matter how tempting your bed or sofa looks, you should stay away from those spots when choosing where to work. Those who have been working from home for years would agree, too.
If you don't have a desk to work on, your dining table would do the trick. Having a workspace separate from an area meant for relaxation is for you to feel like you're in an office and enable you to leave your work behind at the end of the day. Aside from that, working on a proper space also helps in maintaining good posture and keeps you from distractions.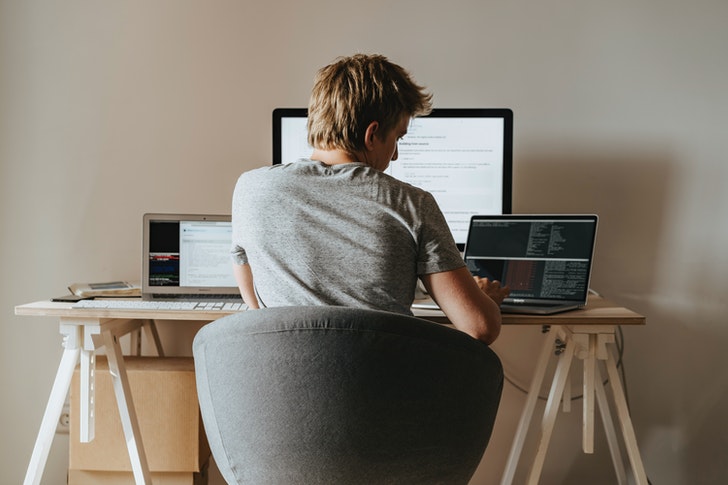 Don't Just Sit All Day
Even when you're working in an office, sitting all day isn't healthy. If you work from home, chances are you won't have that much reason to get up from your chair.
You can invest in a standing desk if you prefer working while on your feet. If that's not your thing, just make sure to stretch and move around regularly. Not having to commute means you have extra time to squeeze in that home workout or a short stroll. Taking a walk during your lunch break can make you feel like you're not stuck indoors all day.
Get Some Fresh Air
Since health experts are advising people to limit their contact with potentially sick people and employers are urging them to stay at home, you would likely end up spending a lot of time indoors.
Get that much-needed natural daylight and fresh air by opening windows. If you live somewhere that is not that populated, take brief walks outside. Just make sure to wash your hands as soon as you arrive home.
Stay Connected With Your Team
If you're part of a team, you should check in with them just like when you were all still working at the office. Keep yourself organized by creating to-do lists, then share the status to your immediate superior to update them.
Email and messaging platforms like Slack would be extremely useful for a remote set-up. You can also regularly check in through phone or video conference using Skype, Zoom, or FaceTime.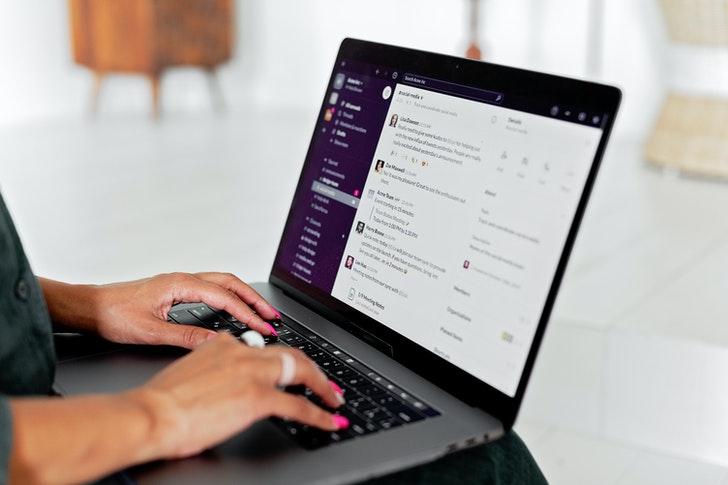 Avoid Multitasking
This may seem like the perfect time to catch up on those chores waiting to be accomplished. However, it would just give more opportunities for you to get sidetracked and distracted.
Good Housekeeping Institute's Cleaning Lab director Carolyn Forté advises to not let your chores hamper your productivity. You wouldn't do these if you're at work, right? This also applies to other distractions throughout the day. So, do your meal preps on the weekends and switch off that TV.
If You Have Kids, Prepare to Be Disrupted
It's challenging enough to get your work done if you're taking care of kids at home, but it's especially harder if these kids are toddlers or babies. Although, it could be done if you plan and be flexible enough.
Try to get some help from your household, schedule your work hours around them if you can, try new activities that could make them preoccupied for hours, or just explain the situation to them. If you already have someone to watch over them while you work, set up your workspace in a separate room so you can concentrate better.