With all the luxuries and massive properties in the United Kingdom, one would think that the British Royal Family has everything they could ask for right in their backyard and wouldn't need to travel far for a relaxing retreat. Well, not quite.
The royals actually have favorite vacation places that are not that popular among common tourists. Some of these spots have been long-time favorites, while others were stops of their official tours. These holiday destinations are known to have hosted the UK's most famous family.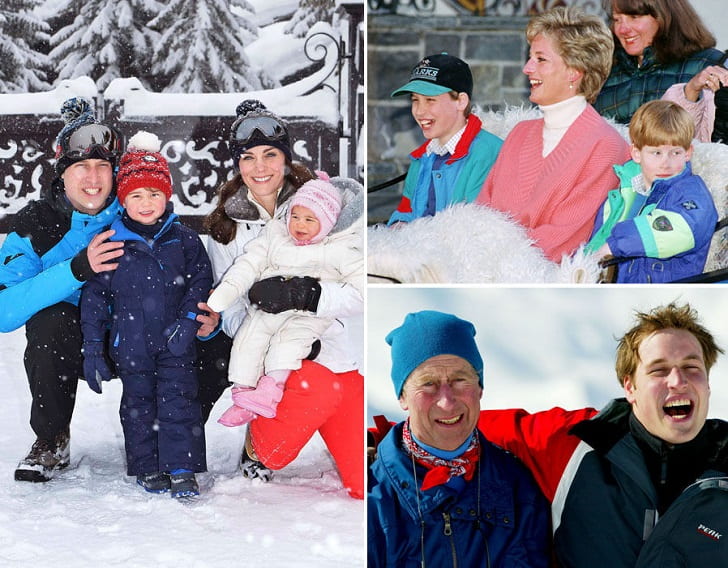 Botswana
This country has definitely captured the hearts of the Duke and Duchess of Sussex, Prince Harry and Meghan Markle. The couple, who will officially step back from their royal duties in the Spring of 2020, first visited the country in 2016 for their memorable third date. Harry recalled that he and Markle camped outside under the stars.
One of his most favorite places to stay in is the tented sustainable safari lodge called Meno a Kwena. A year after that date, they returned there for Meghan's birthday.
Klosters, Switzerland
This quaint alpine resort village's serene atmosphere and discreet luxury may be what made it Prince Charles' favorite ski destination for more than four decades. The place even has a couple of chair lifts named after the Prince of Wales.
His two sons, William and Harry, reportedly first learned to ski there and have returned multiple times as adults. It is where their mother, Princess Diana, enjoyed après-ski. The place is also where William and Kate's relationship first went public after the now-Duke and Duchess of Cambridge went skiing together.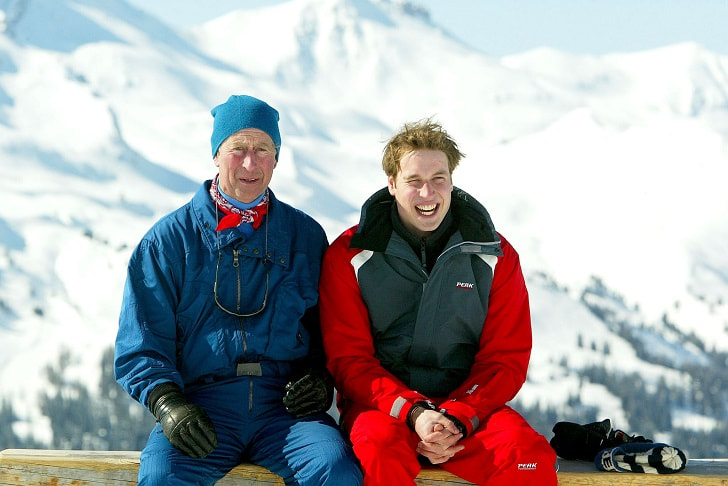 Montego Bay, Jamaica
Located on the north coast of Jamaica, this popular cruise-ship port is known for its pristine beaches and crystal waters. This is also known as a royal family vacation place.
While vacationing here, Queen Elizabeth II, Prince Philip, Prince Charles, and Prince Harry stayed in Half Moon, a 400-acre resort that provides access to beautiful beaches, an 18-hole championship golf course, the largest award-winning spa oasis in Jamaica, and an equestrian center. Harry has stayed in one of the property's 5-bedroom villas that has a pool and a full staff.
Nevis
When Prince Harry recently visited the island, he may have encountered fond memories with his late mother, Princess Diana. The Caribbean island known for its stunning beaches was her first vacation destination after her separation from Charles. Her sons, William and Harry, joined her on the trip and stayed with her at the charming boutique hotel, Montpelier Plantation Inn.
During Harry's visit, he dropped by Lover's Beach and volunteered for Nevis' turtle conservation. In 2019, Prince Charles and Camila, Duchess of Cornwall, stopped by the Hermitage Plantation House.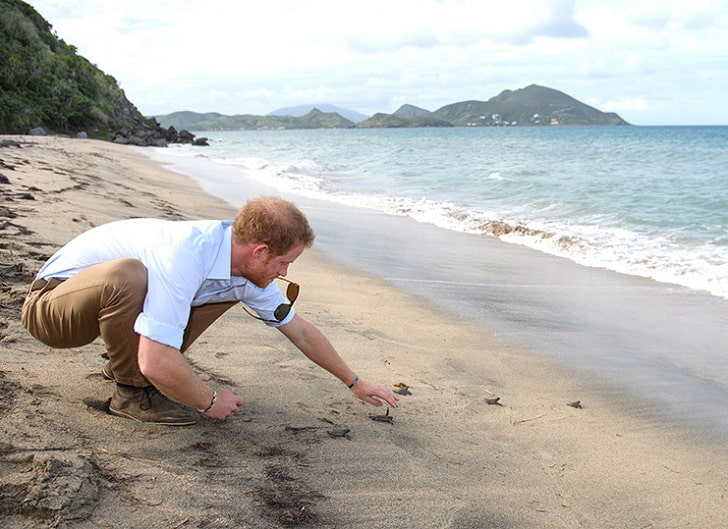 Mustique, Saint Vincent and the Grenadines
Famous for its sailing destinations like the reef-lined Bequia Island, this island is a known wedding and honeymoon destination. It earned more buzz in 1976 when it was found out that Princess Margaret was there. Margaret actually has a home on the island called Les Jolies Eaux. It's not hers anymore, but the 6-bedroom vacation home is available for rent.
This island is also a favorite vacation spot for Prince William and Duchess Kate. They even went there with their 3 children: Prince George, Princess Charlotte, and Prince Louis. They reportedly stayed at a 5-bedroom contemporary Colonial-style called Villa Antilles.