We all have emotions, even those of us that think to be hard cores. Expressing those emotions is what we certainly do differently. While there are those of us who only require a little push, there are a few who need a little more to let go.
Here are a few emotional movies that will have you letting your tears pour freely.
1997 Life Is Beautiful 
Guido whose real name is Roberto Benigni, a Jew, and a poor waiter meets Dora known in real life as Nicoletta Braschi and an upper-middle-class girl who is already betrothed and the two fall in love. Despite the odds, Guido, with some endearing theatrics manages to woo Dora and the two get married and get a son.
Unfortunately, they never get to enjoy their fairy tale as World War II (WWII) breaks out soon after. Guido and his boy, being Jews are apprehended and thrown in a concentration prison. The movie then revolves around Guido doing his best to keep his son and himself safe.
The movie, that begins as a romantic comedy depicts the unwavering human spirit and resilience brought about by love and the need to survive against all odds. If it doesn't get you tearing up, then you have a heart of stone.
1975 One Flew Over the Cuckoo's Nest 
This old classic depicts a convicted criminal Randle  McMurphy known in real life as Jack Nicholson struggle against a deluded and cruel Nurse Ratched (Louise Fletcher). In his attempt to avoid prison's farm hard labor, McMurphy ends up in a mental institution where he thinks life is going to be easy, only to meet Nurse Ratched who is bent on making the lives of those in this institution a living hell.
If you are one that believes in the rule of law and justice, you are going to be moved by the indignities these mental patients endure.
Awakenings (1990)
A movie of hope and struggles to adapt to a completely new environment. Robert De Niro, acting as Leonard Lowe is left in a vegetative state by encephalitis lethargica, a 1920s epidemic.
Decades later, after years of research, Dr. Malcolm Sayer (Robin Williams) develops a cure that awakens the vegetative patients. Lowe falls in love with Paula (Penelope Ann Miller), the daughter of another patient. The big question is; will this relationship last as Lowe struggles to cater to the lost time and understand his new environment?
Blue Valentine 
There is nothing as heartbreaking as true love amid a flawed relationship. This is exactly what happens to two love birds that are brought together by fate. Dean (Ryan Gosling) a high school dropout meets Cindy (Michelle Williams) who is about to join the med school at her grandma's nursing home.
The two meet again by chance while Cindy but unfortunately, Cindy discovers that she is expectant from her previous relationship. Will the relationship last?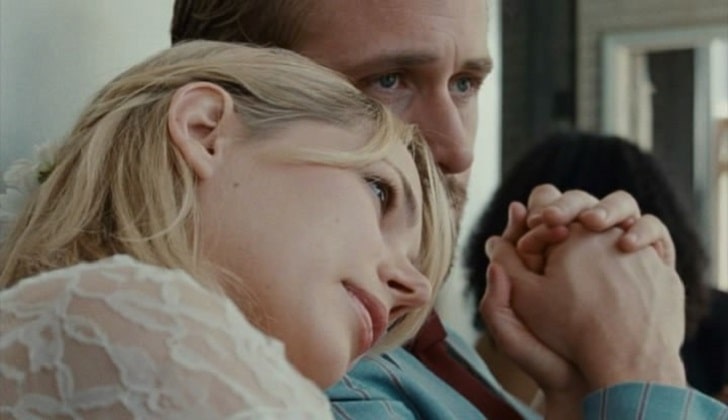 Eternal Sunshine of the Spotless Mind
What could be sadder as discovering that the love of your life has erased you from her or his memory? This is exactly what Joel Barish (Jim Carrey) encounters as her ex-girlfriend Clementine (Kate Winslet) erases all their memories together.
Barish decides to do the same but soon discovers it was the wrong decision and attempts to stop the procedure. This is a movie that will surely move you to the core if you know anything about love.