There is a universally-acknowledged truth among those who create content for the internet: You never, ever read the comments section. For better or for worse, plenty of creators break this rule but perhaps none of them do it as spectacularly as late-night host Seth Meyers, who turned reading feedback from his nitpicky-est viewers into an Emmy-nominated online series called "Corrections."
Starting back somewhere in March of 2022, Meyers has ended his work week by sitting down at his Late Night desk to crack jokes about YouTube comments that rake him over the coals for factual errors big and small – but mostly small.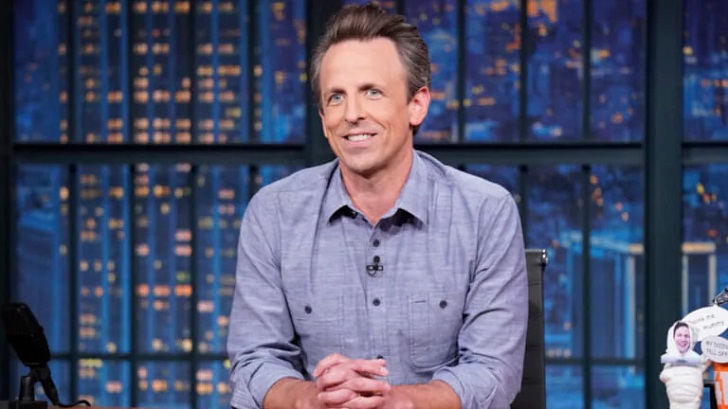 It began as an online-only bit wherein Meyers recorded himself in the studio reading YouTube comments that were correcting errors he had made throughout that week's show and subsequently blasting the person who left the comment. But quickly, "Corrections" morphed into something of an inside joke between him and his most loyal viewers.
The segment has transformed from a 2–3 minute bit into an irreverent, hilarious feedback loop between Meyers and his online audience which has grown in both viewership and length as the running gags and inside jokes pile up. You may have to start at the very beginning to get every reference, but Meyers's evident joy during Corrections is contagious enough for even the most casual viewer. Now the Saturday Night Live alum is Emmy nominated in the outstanding short-form comedy, drama, or variety series category and may very well win what would only be his second Emmy after a two-decade career,  all for a segment he started on a whim.
About the show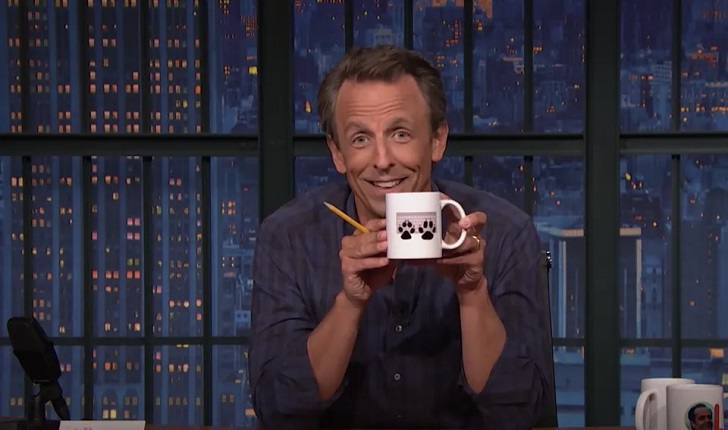 The series is the fourth incarnation of the Late Night franchise, originated by David Letterman. Seth Meyers was appointed host when Jimmy Fallon was announced to become the next host of The Tonight Show, which is currently known as The Tonight Show Starring Jimmy Fallon, where he succeeded the previous host Jay Leno one week after that. Meyers' first guests were fellow SNL alum and Weekend Update co-anchor Amy Poehler, then Vice President of the United States Joe Biden, and musical act A Great Big World. The show's house band, The 8G Band, features members of the indie bands Les Savy Fav and Girls Against Boys and is typically led by SNL alum Fred Armisen.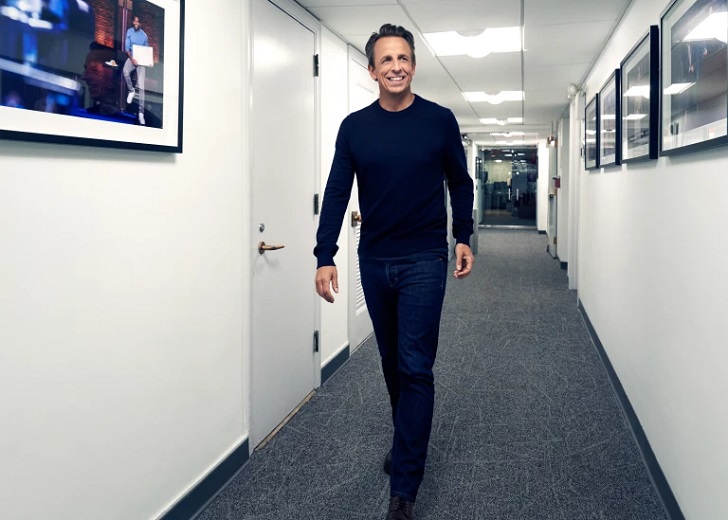 In March 2020, the show suspended production due to the COVID-19 pandemic in the United States. Beginning in March 2020, the show was produced from Meyers' residence or from his parents-in-law's summer home. Meyers returned to a reworked studio without a live audience in September 2020. A live audience returned to the show in October 2021.
Meyers has always been an affable, self-deprecating comedian who thrives in stripping away the layers of formality between himself and his audience. Look no further than his viral day-drinking segments with guests like Lorde, Rihanna, and Kelly Clarkson where the more uncontrolled he becomes, the more connected the audience feels to him. Not every comedian would flourish at such an uninhibited pace but Corrections proves that even without the famous friends and liquid courage, an unfiltered Seth Meyers is a true comedic gift.