We cannot deny it. Pets are charming. They have their magical way of stealing hearts and relieving the stress of their humans. In return, we all try to spoil our fur babies with nice treats and expensive shampoos.
Pets of Hollywood stars are no exception. But as expected, these pets have more luxurious lives than most of us. Seeing Instagram photos of a-list pets traveling from one country to another and flexing their #OOTDs prove that they had better travel experiences than we will ever have.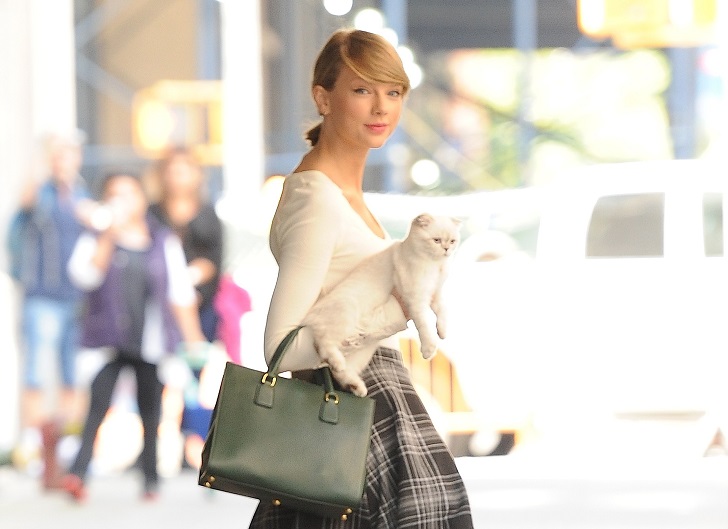 Taylor Swift
The Look What You Made Me Do singer's love for her cats is known by many. Taylor Swift and her cats, Olivia and Meredith, even go on world tours together in style.
Kylie Jenner
Kylie Jenner spoils her Greyhounds Norman and Bambi, from providing them a luxury dog mansion to taking them to her events.
Katy Perry
Katy Perry's constant four-legged companion is this cute micro teacup Poodle Nugget, who landed her own commercial and even starred in Katy's music video "Small Talk."
Chrissy Teigen
Chrissy Teigen's French bulldogs seem to have the best lives traveling by jet. 
Paris Hilton
Always a companion in her fabulous trips, chihuahua Diamond Baby shines bright with her mom Paris Hilton.
Oprah
Oprah seems to love snuggling her pet Luke on flights, and a picture of them together onboard a private jet is nothing but adorable.
Ariana Grande
We stan Ariana Grande's Vogue Cover star pet Toulouse, and it's evident why the pop star usually takes him to her world tours and shoots. 
Lady Gaga
Lady Gaga's pup Asia is a real head-turner just like mom.
Blake Lively
Often seen clutching her bite-sized Maltipoo dog, Blake Lively's adorable pet Penny is her strolling and jet-setting buddy.
Andy Cohen
Enjoying trips with his loyal rescue dog Wacha, Andy Cohen can't help but smile from ear to ear.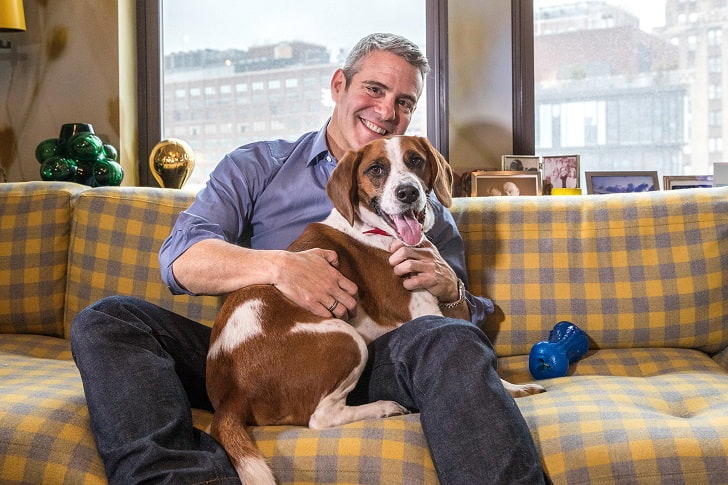 Barbra Streisand
Scarlet and Violet, the clones of Barbra Streisand's late beloved dog Samantha, were spotted having a tuk-tuk tour together with the dogs' cousin Fanny in Europe.
Lisa Vanderpump
Lisa Vanderpump's adorable sidekick is the lovable Giggy, living a rather glamorous life enjoying fancy flights now and then.
Robert DeNiro
Onboard a private jet, Robert DeNiro traveled with Irishman director Martin Scorsese and his fluffy dog Yeti Scorsese. 
Joe Jonas
A family that always wanders, Joe Jonas' globetrotting dogs are said to have traveled more than his friends have. 
Ice-T and Coco
Ice-T and Coco's jet-setter pups are always on the move. 
Olivia Palermo
Having her pawsome fluffball in the frame, Olivia Palermo's Instagram travel photos look more purr-fect with Mr. Butler. 
Kaitlyn Bristowe
Kaitlyn Bristowe's puppy Ramen has probably cruised more than you have. He has an Instagram with photos of his travels and escapades.
Anna Kournikova
Tennis player and TV personality Anna Kournikova spends her vacations in her resort in Los Cabos, Mexico, with her dear canine Jack.
Lady Gaga
Mother Monster's dog Gustav knows how to look adorable as a "cabin crew."
Lindsey Vonn
Living the well-traveled lifestyle, you can't help but be in awe as you scroll through the Instagram feed of Lindsey Vonn's adorable pups Lucy, Leo, and Bear.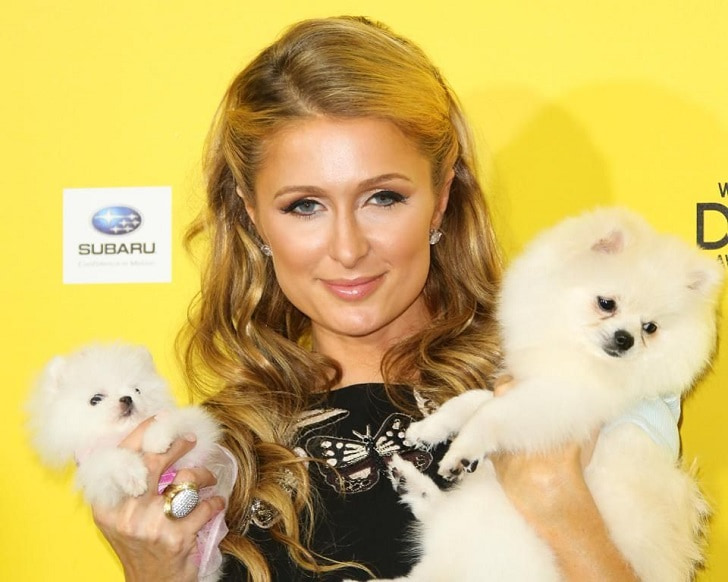 Valentino Garavani
Nothing beats a laid-back time in a yacht. Designer Valentino Garavani and his favorite pug Oliver know have to have fun under the sun.
Miley Cyrus
Miley Cyrus' adorable pet pig, late Bubba Sue, has had the time of her life traveling to fancy places and doing a photoshoot for a magazine cover.
Olivia Munn
Popular on Instagram, you will want to stan Olivia Munn's cosmopolite pooches Chance and Frankie.
Amanda Seyfried
Finn is never away from his mom Amanda Seyfried, accompanying her to her adventures and even to work.
Emily Ratajkowski
Model and actress Emily Ratajkowski enjoys traveling with her mongrel canine, Colombo.
Donnie Wahlberg 
Singer and songwriter Donnie Wahlberg flexes his rather adorable dog posing for the camera in his private jet before their takeoff. 
Glenn Close
As seen on her Instagram feed, Glenn Close has been enjoying traveling on jets and working on set with her companion Havanese pup, Pip. 
Jessica Chastain
This cute three-legged rescue dog Chaplin is Jessica Chastain's purr-fect travel buddy.
Kate Upton
Model Kate Upton is in tandem with her dear dog Harley, be it sidewalk modeling or playing fetch together.
Chelsea Handler
Chelsea Handler has enjoyed traveling with her late dog Chunk before he passed away in 2018.